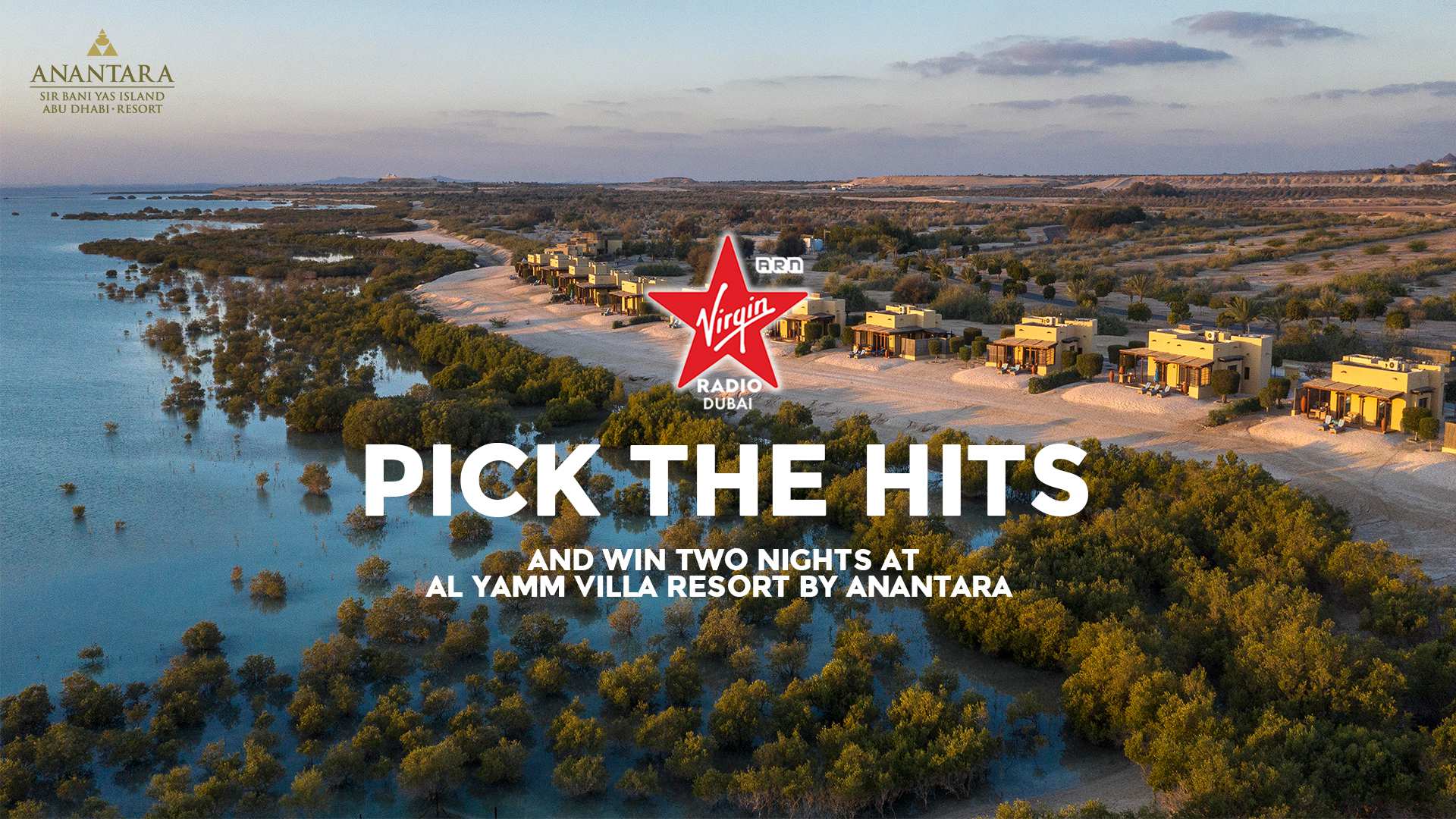 We know you love music... that's why you listen to Virgin Radio Dubai. We need your help to make sure we always play your favourites.
We'll play you some of the biggest hits on our playlist and you'll need to tell us what you think.
WHAT CAN YOU WIN?
We have an awesome prize up for grabs - an amazing two-night's staycation at Al Yamm Villa Resort by Anantara with full board basis including breakfast, lunch, dinner and one activity per person per stay for you and a mate!
All you have to do is Pick The Hits below!

ABOUT THE RESORT
Adventure, sanctuary and luxury await on an 87-square km island in the crystal waters of the Arabian Gulf. Just 25 minutes by water taxi from the mainland jetty, Sir Bani Yas is the largest natural island in UAE, with the pristine sands, rugged landscapes and exotic wildlife. With a long and fascinating history, the island is home to numerous archaeological sites and was originally established as a Royal Natural Reserve in 1971 by the founder of the United Arab Emirates, His Highness Sheikh Zayed Bin Sultan Al Nahyan.
Now, in addition to its gorgeous scenery and intriguing inhabitants, Sir Bani Yas Island is home to three luxurious Anantara resorts. On the eastern shore, Anantara Al Yamm Villa Resort evokes an ancient pearl fishing village, with its elegant villas overlooking the ocean and mangroves, creating a sense of tranquillity.
Guests enjoy opulent villa accommodation with peerless views of local nature. Pure luxury awaits in the family-friendly rooms, suites and palatial villas of Desert Islands Resort & Spa by Anantara. Embellished with eye-catching Arabian touches and home to international dining, the resort boasts a world-class spa and meeting facilities.