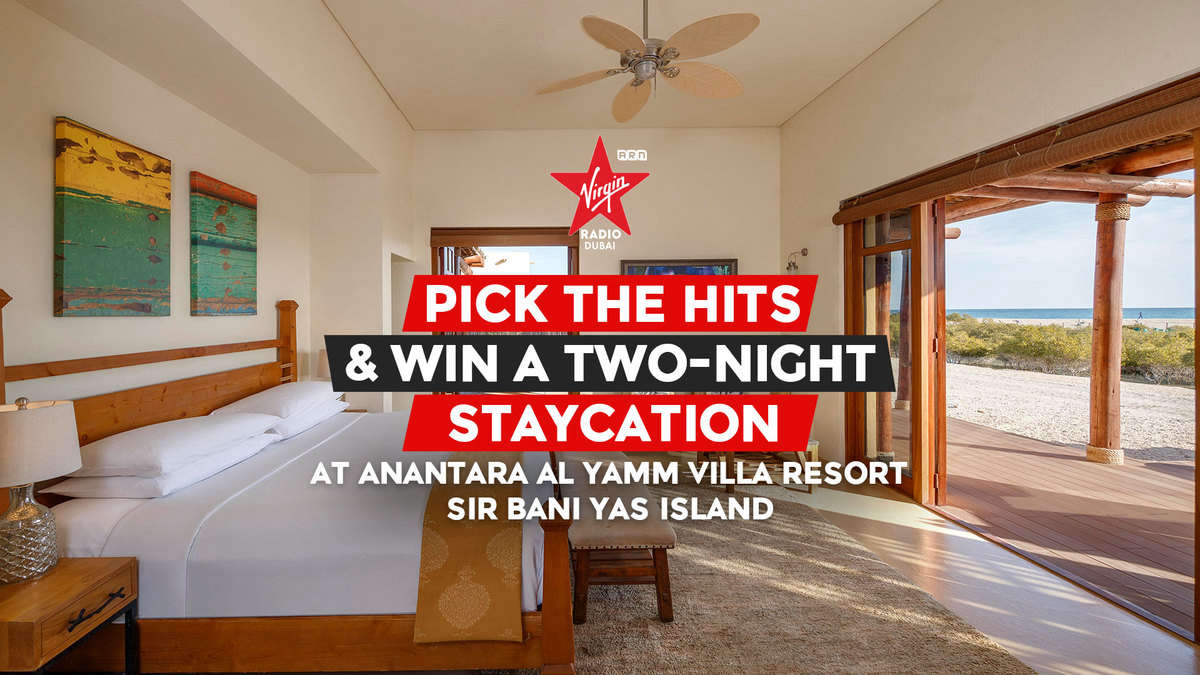 Want to hear more of your favourite hits on Virgin Radio? Pick the hits now.
Tell us the songs you love and want to hear more of and you could win yourself a 2-night staycation at Anantara Al Yamm Villa Resort, Sir Bani Yas Island, including breakfast for two and 500 dirhams to spend at the resort each day.
Good Luck and thanks for listening!

About Anantara Al Yamm Villa Resort
Anantara Al Yamm is an all-villa sanctuary reminiscent of an Emirati fishing village. Beachside barastis overlook mangroves and the dazzling Arabian Gulf.
Hide away poolside or get out and explore, kayaking the waters or riding across the island by horseback. Snorkel protected reefs and immerse in the majesty of nature at our resort in Abu Dhabi.
Sir Bani Yas Island is a wildlife sanctuary just off the coast of Abu Dhabi, founded by His Highness Sheikh Zayed bin Sultan Al Nahyan. Home to free-roaming animals, including the near extinct Arabian Oryx, the island offers a distinct escape from the world.