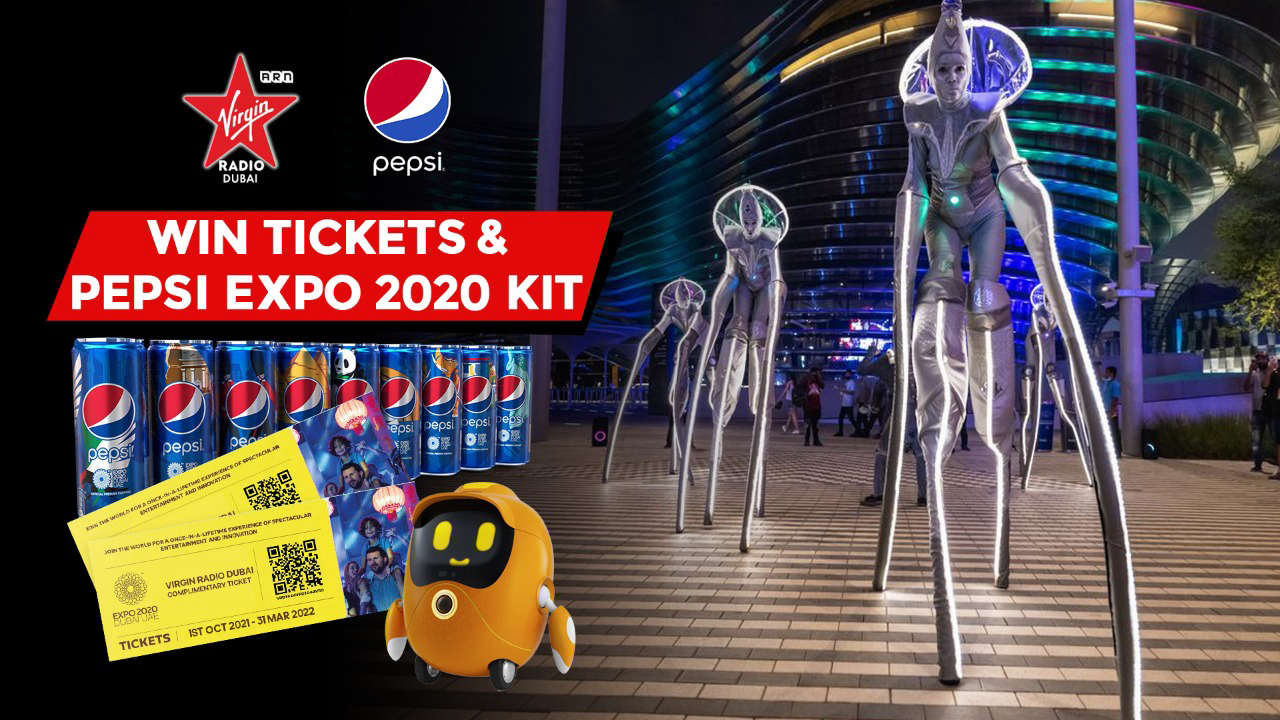 We've teamed up with Pepsi to giveaway Pepsi Cans of the world kit and tickets to Expo 2020 Dubai.
10 lucky winners will win the Pepsi Expo Kit and a pair of tickets to Expo 2020 and 15 winners will win a pair of tickets to Expo 2020.
All you have to do is complete the Pepsi Expo 2020 Quiz to be in with a chance to win.
The Kris Fade Show will be broadcasting live from The Plus Pavilion on Thursday 14th October.
Virgin Radio Quiz – Cans of the World and PepsiCo Pavilions
ABOUT PEPSICO
Expo 2020 Dubai and PepsiCo share a vision to make Expo 2020 Dubai the most sustainable World Expo ever, as they collectively work towards a fun and more sustainable future, during and beyond the six-month event. Throughout Expo 2020 Dubai, PepsiCo will take a leading role in showing millions of people what sustainable and innovative food and beverage practices look like, challenging today, to change tomorrow.
To celebrate Expo 2020 Dubai, Pepsi is bringing 9 unique AR experiences to your Pepsi can. These specially designed AR-enabled Pepsi cans showcase diverse and multi-cultural countries and give consumers the chance to see the world in a whole new way. Not only that, but consumers will also have the chance to win tickets to visit Expo 2020 Dubai.