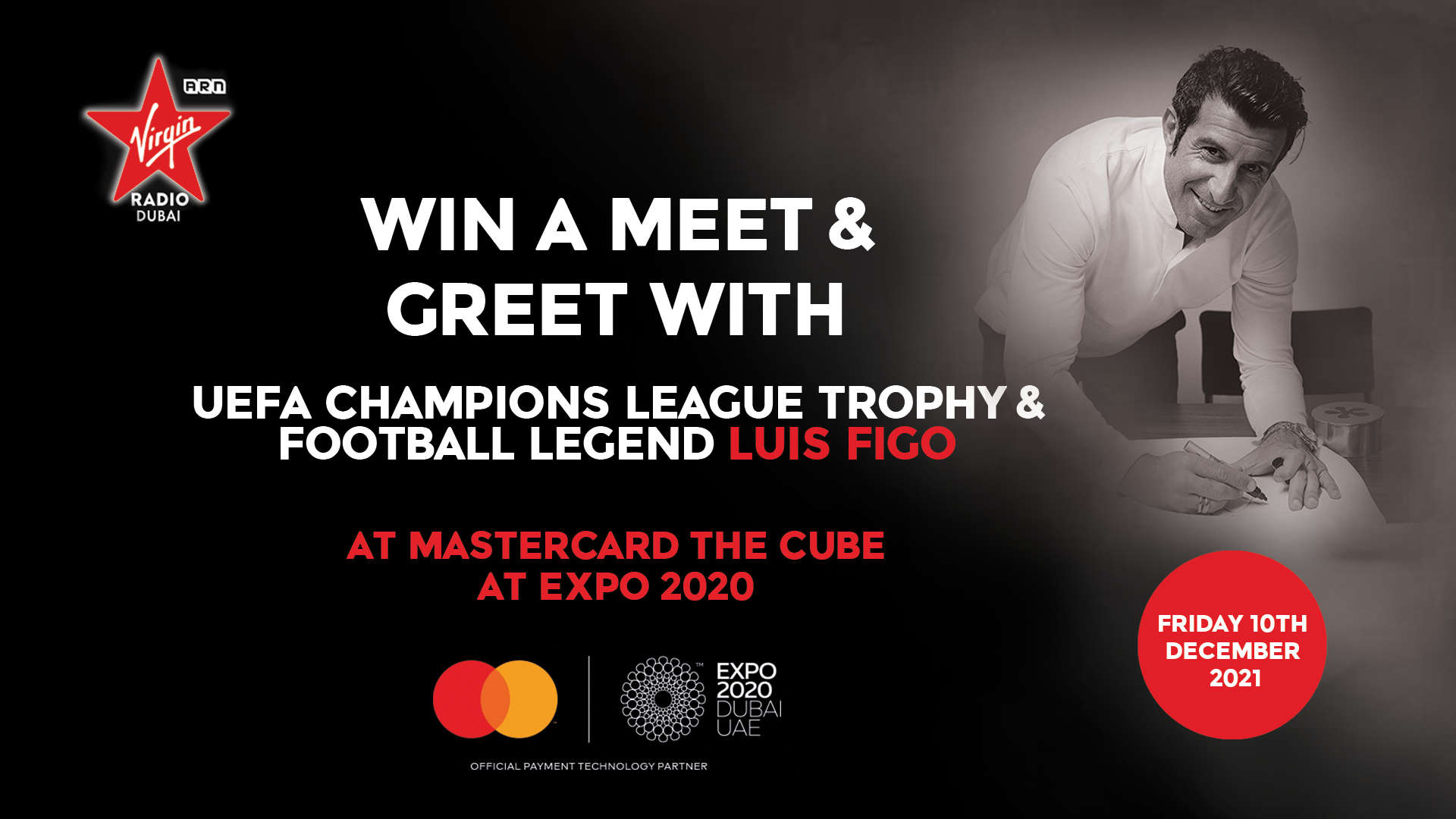 Your Priceless Surprise to win a meet and greet with Football Legend Luis Figo at the Mastercard Cube on December 10th at 5PM.
We've teamed up with Mastercard Priceless Surprises to give you the chance to win a once-in-a-lifetime meet and greet opportunity with Football Legend Luis Figo, brought to you by Mastercard. #PricelessSurprises
Footballs fans, Mastercard is bringing the UEFA Champions League Trophy and Luis Figo to Expo 2020 Dubai, for Mastercard's Priceless Surprises on Friday 10th December 2021.
The Luis Figo Priceless Surprise will take place at 5PM at the Mastercard Cube Pavilion, located in the Mobility Pavilion at Expo 2020.

Win 2 tickets to Expo 2020 Dubai, a Priceless meet and greet with the football legend and a personalized photo.
Open to entrants age 18 and above (children are welcome as the winner's plus one).
To enter, tell us why you deserve to win this once-in-a-lifetime experience at Expo 2020 Dubai!