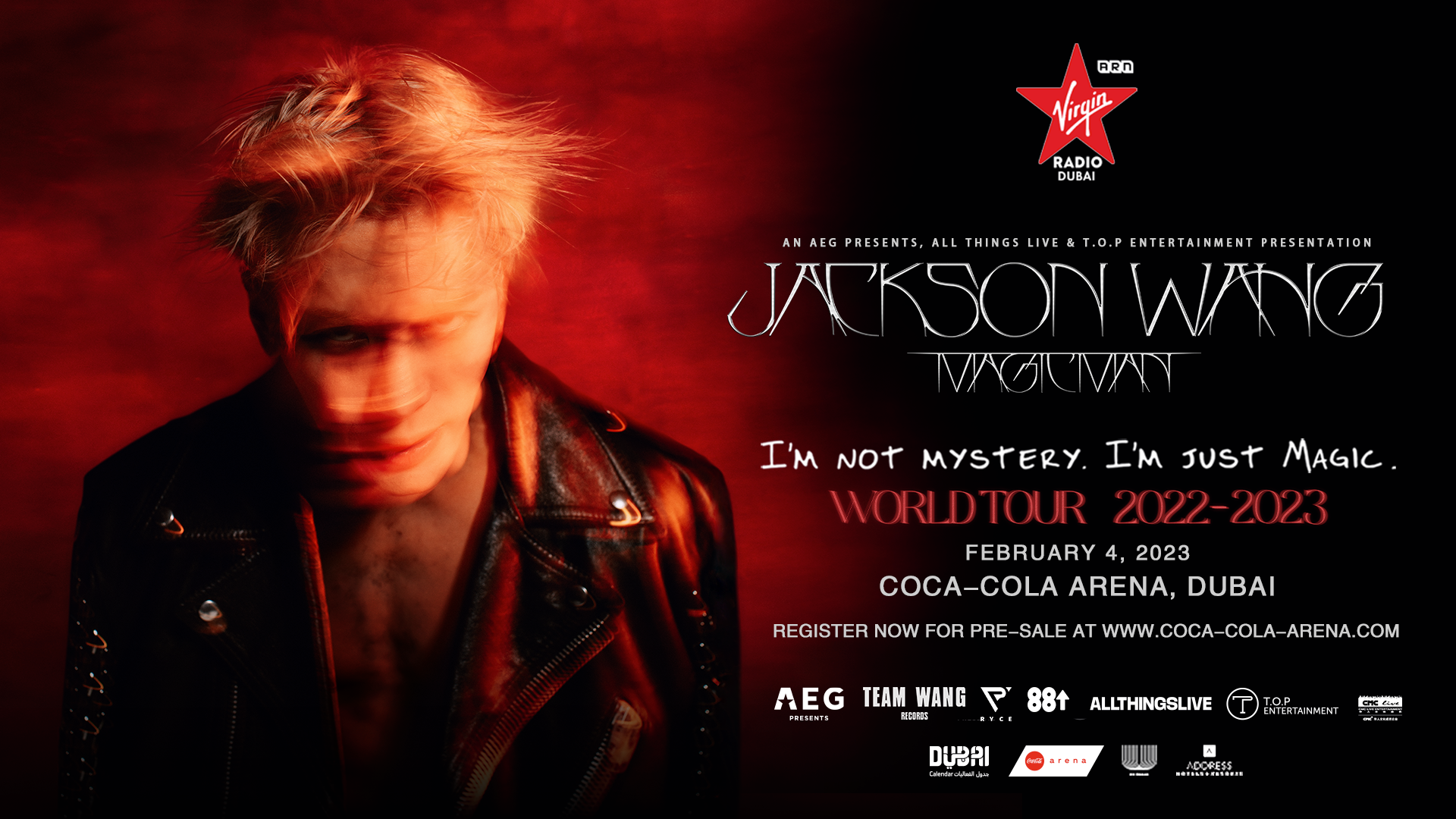 Virgin Radio has your chance to see Jackson Wang LIVE in Dubai! See his Magic Man World Tour at Coca-Cola Arena on February 4th. This is his ONLY show in the region, so don't miss it!
Register now for the pre-sale at www.coca-cola-arena.com to secure your tickets early at 10am on Thursday, October 27th. General tickets go on sale Friday, October 28th.
This event is brought to you by AEG Presents, T.O.P Entertainment, All Things Live and CMC.
Keep it on your official Jackson Wang concert station Virgin Radio 104.4 to win your way in.