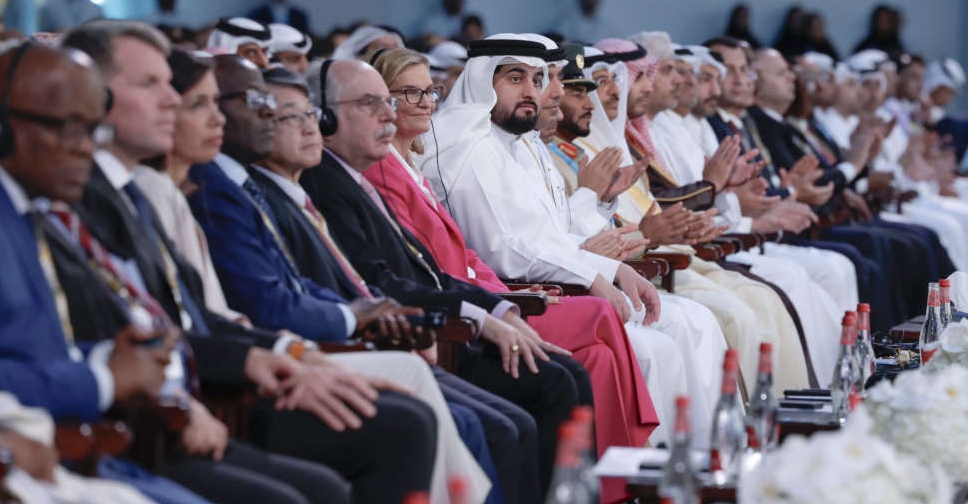 The World Radiocommunication Conference opened in Dubai on Monday, bringing together more than 4,500 delegates, including officials from 193 countries and 900 organisations and universities.
The conference is being held over a period of four weeks where the primary objective is to forge consensus on updating radio regulations and relevant international agreements.
It also discusses key issues that have a global impact on radio, radiocommunications, satellites and other connected fields.
His Highness Sheikh Ahmed bin Mohammed bin Rashid Al Maktoum, Second Deputy Ruler of Dubai, attended the inauguration of the conference, which is organised by the International Telecommunication Union (ITU), a key UN organisation.
The opening ceremony at Dubai World Trade Centre witnessed a brisk performance featuring schoolchildren depicting the evolution of radiocommunications in the UAE.
The narrative began with the proclamation of the Union on local radio in 1971 and traced the nation's many milestones, illustrating its rise to regional and global leadership in the field of 5G applications and emerging technologies through to 2023.
During the opening ceremony, Sheikh Ahmed presented a commemorative shield to Doreen Bogdan-Martin, Secretary-General of the ITU.
Engineer Majed Sultan Al Mesmar, Director General of the UAE's Telecommunications and Digital Government Regulatory Authority (TDRA), delivered the opening address, emphasising the significance of the conference and the potential impact of its outcomes on future development prospects and prosperity globally.
Today, I attended the World Radiocommunication Conference (WRC-23), held at Dubai World Trade Center. The conference brought together 4500 government officials from 193 nations, and 900 international organizations and universities to discuss the future of telecommunications… pic.twitter.com/g1q52jyNck

— Ahmed bin Mohammed (@AhmedMohammed) November 20, 2023