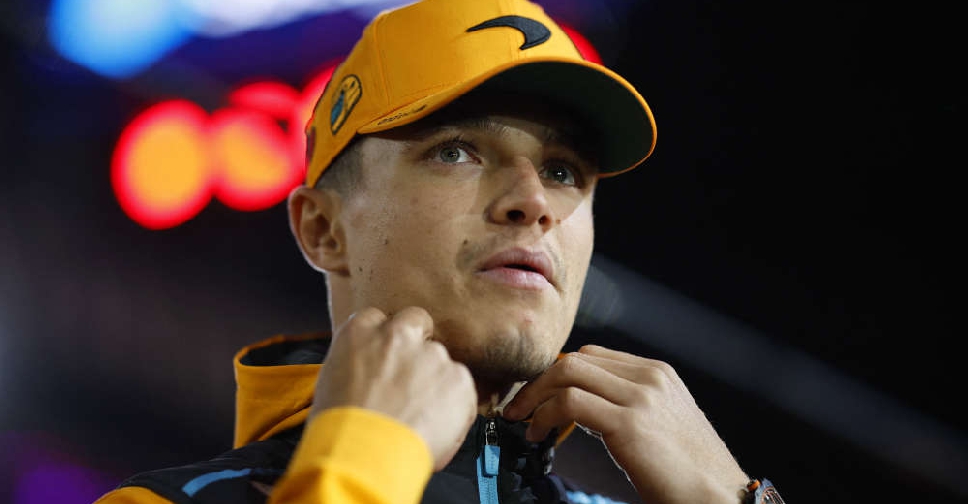 McLaren's Lando Norris assured fans he would be fine for Formula One's season-ending Abu Dhabi Grand Prix after crashing and being taken to hospital in Las Vegas on Saturday.
The Briton hit the wall hard at high speed on lap three, triggering a safety car interlude in a spectacular race won by Red Bull's Max Verstappen.
"I just bottomed out on the restart (after a virtual safety car period), lost the rear and hit the wall," said the 24-year-old.
"Big thanks go to the medical staff for checking me over, and to the team for the work they'll now put in on the car. One week to reset and go again for the season finale in Abu Dhabi."
Norris posted photos on Instagram of him at the hospital, with the words "Big impact. But feeling okay! Thanks for all the messages. See you next weekend."
Australian rookie team mate Oscar Piastri took two precious points for the team with 10th place and the fastest lap.
Piastri had started 18th.
"Two points isn't many compared to those we have scored in recent weeks but they're important in our battle for fourth," said team principal Andrea Stella.
"We now regroup, rest when we can, and prepare to go again in the season finale. We're looking forward to a much smoother weekend in Abu Dhabi on a circuit that should be more favourable to our car."