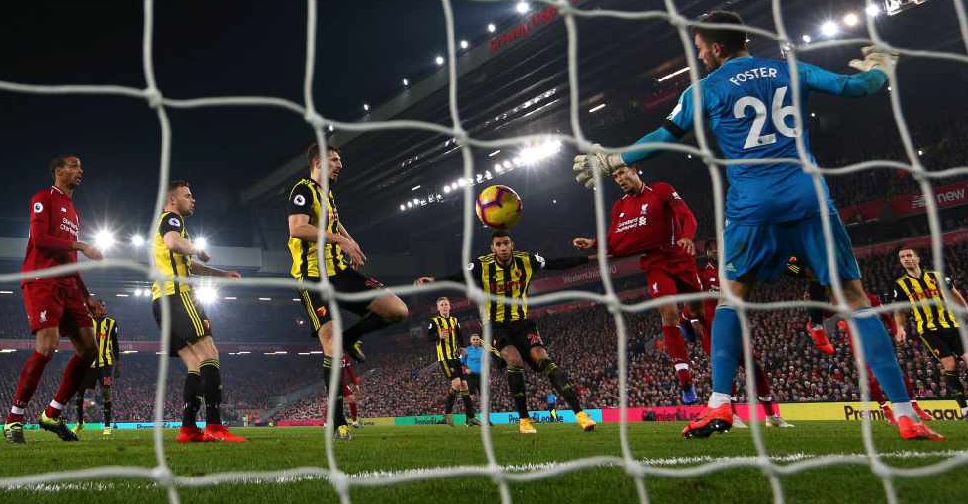 Clive Brunskill/Getty Images
Liverpool maintained their lead at the top of the Premier League after cruising to a 5-0 win over Watford on Wednesday.
Sadio Mane and Virgil van Dijk scored twice at Anfield.
Manchester City are a point behind the leaders in second after they beat West Ham 1-0, thanks to a penalty from Sergio Aguero.
Meanwhile, Chelsea bounced back from their League Cup final defeat with a 2-0 victory over Tottenham.
Maurizio Sarri dropped goalkeeper Kepa after his refusal to be substituted during Sunday's game at Wembley.
Arsenal remain fourth in the table following a 5-1 win over Bournemouth, while Manchester United continued their unbeaten domestic run under caretaker boss Ole Gunnar Solskjaer as they beat Crystal Palace 3-1.
Southampton have moved out of the relegation zone after edging Fulham 2-0.