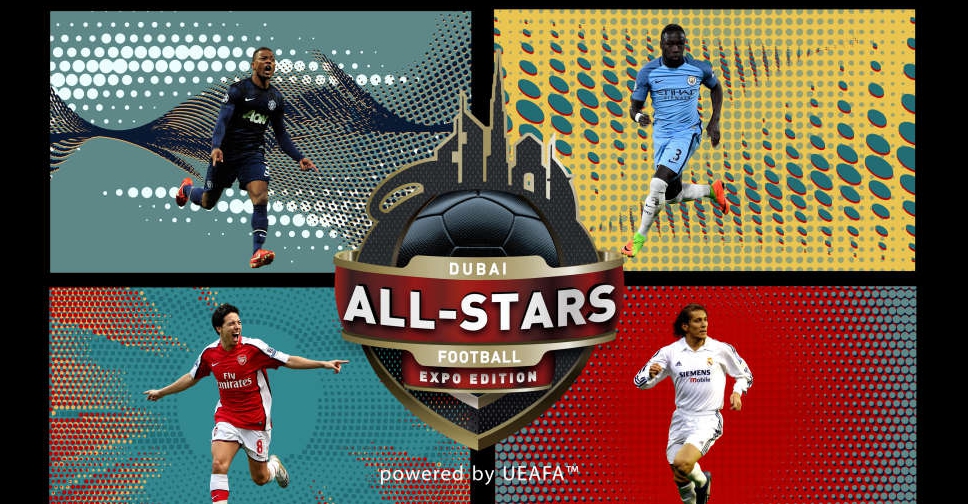 Dubai Media Office
Four legendary footballers are assembling their ultimate teams for the UAE All-Stars tournament at Expo 2020 Dubai on January 8.
As part of its strategic partnership with Expo 2020, the UAE Football Association is bringing together football legends, celebrities, local dignitaries and VIPs who share a passion for the game to organise the exhibition match.
Four international superstars, Patrice Evra, Michel Salgado, Bacary Sagna and Samir Nasri have been challenged to recruit their own All-Star squads via social media to compete in the game.
Each of the four team captains have been tasked with putting together fifteen-strong squads consisting of:
Up to eight footballing icons/legends/celebrities/VIPs
Up to three representatives of Expo 2020 pavilions
Up to two rising stars
Two wildcards (who can include selected members of the public)
Out of the above, each team should have a minimum of three women
The Exhibition Game will be held at Expo 2020 Dubai from 1600-1900 hrs. It will also feature limited open access to the public visiting Expo 2020.
The concept for the event was based on ideas generated by the leadership of UAE FA which had organised a friendly pick-up match in January 2021 in the build-up to the launch of its 2038 strategy.
The UAE FA has since collaborated with a series of strategic partners to bring some of the biggest personalities in the game together.