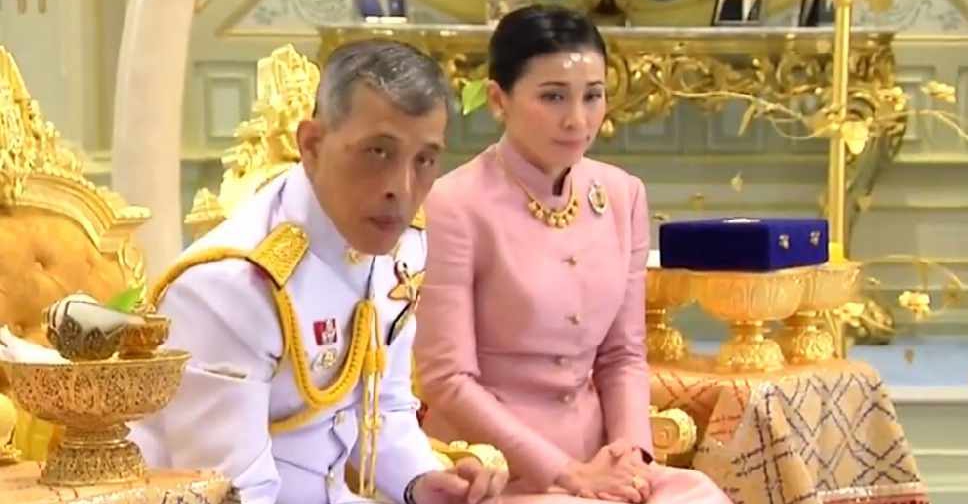 THAI TV POOL / AFP
Thailand's King Maha Vajiralongkorn has married the deputy head of his personal security detail and named her as Queen Suthida.
The unexpected news comes just days before the start of his coronation ceremonies, during which his position will be consecrated after he ascended to the throne in 2016.
King Vajiralongkorn, who also known by the title King Rama X, and Queen Suthida have been long-term partners, although their relationship was never previously acknowledged by the Thai palace.
Footage from the wedding ceremony was broadcast on TV channels in Thailand, with a number of royal family members and other dignitaries present.