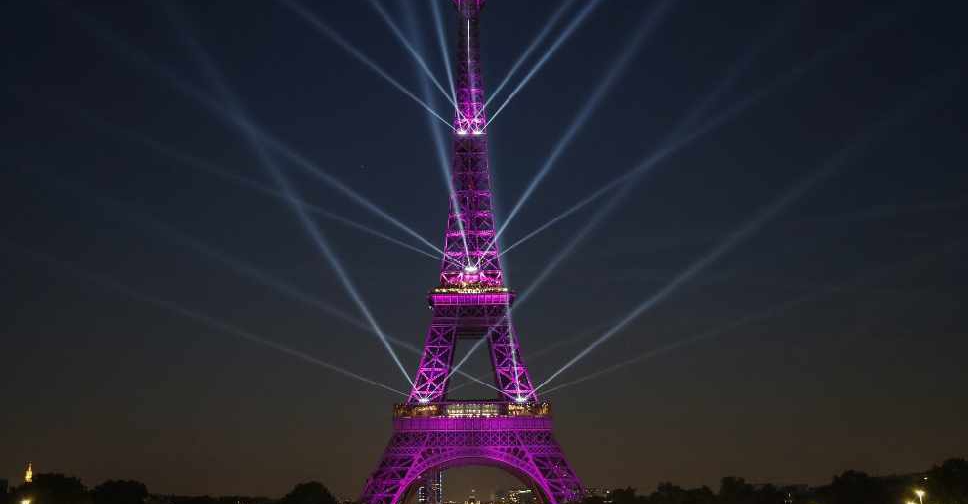 AFP
Paris marked the Eiffel Tower's 130th birthday with a light show at the famous monument.
After nightfall on Wednesday, a 12-minute laser display flashed across the facade.
Professional climbers scaled the monument to mount the lights for the show, which will run through Friday night.
Built for the 1889 World's Fair, the tower, which stands at 324 metres in height and weighs 7,300 tonnes, has become the most iconic feature on the Paris skyline.
A section of stairs from the tower sold for almost €170,000 in 2018.