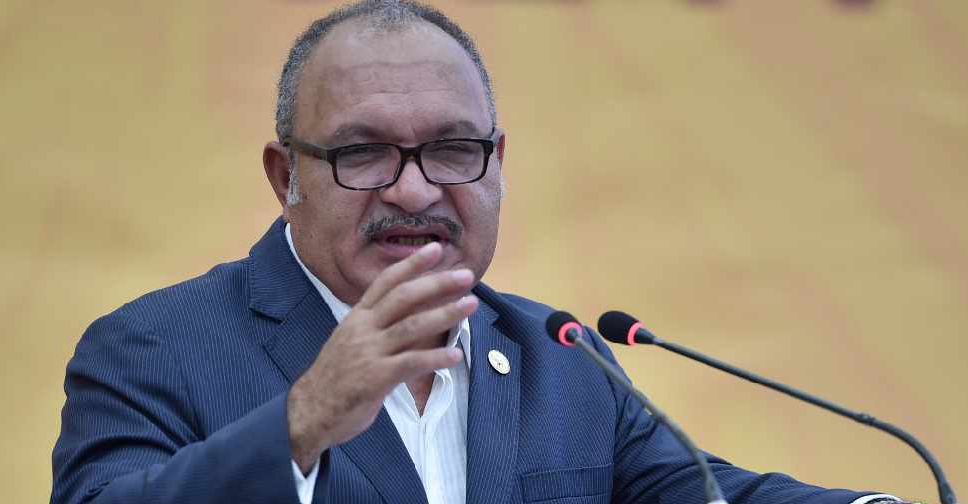 PETER PARKS / AFP
Papua New Guinea Prime Minister Peter O'Neill has stepped down following weeks of high-level defections from the ruling party.
He has handed over the reins to former prime minister Sir Julius Chan, saying the change of leadership will allow the country to "continue the reform agenda that we have been delivering".
"It is important that we maintain a certain amount of stability. We have heard the calls and we have agreed for a change of government," O'Neill told reporters.
Defections from the ruling coalition have been going on for weeks, with O'Neill's opponents rallying 62 members of PNG's 111-seat parliament to vote him out.