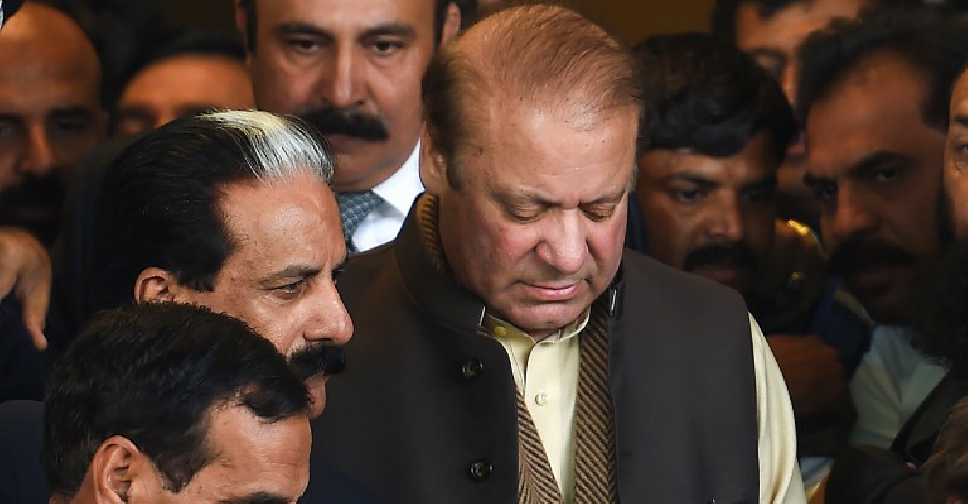 FAROOQ NAEEM / AFP
Pakistan's top court has agreed to release former Prime Minister Nawaz Sharif on bail for six weeks to receive medical treatment for a heart condition.
A three-member bench, headed by Chief Justice Asif Saeed Khosa, announced the verdict on Tuesday.
Sharif, who is serving a seven-year jail term in a corruption case, will not be allowed to leave the country and will have to submit two surety bonds worth 5 million Pakistani rupees.