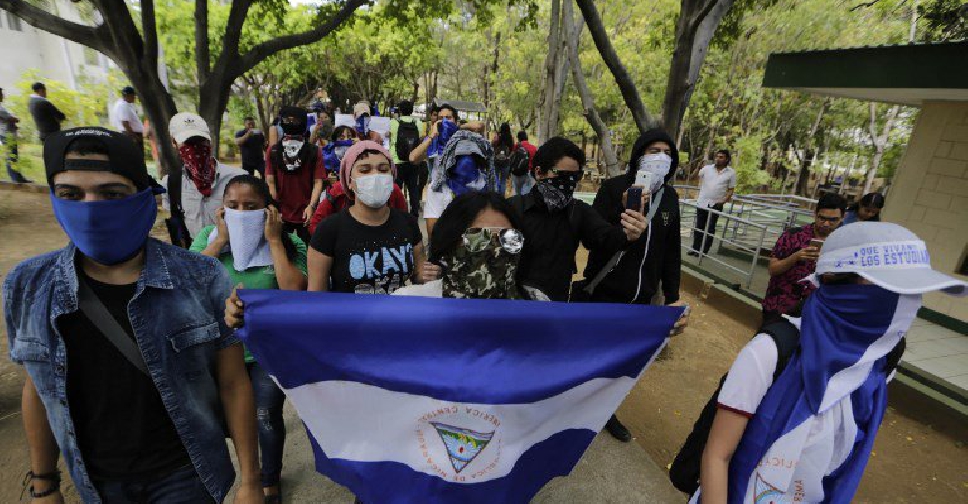 INTI OCON / AFP
The Nicaraguan government has announced its willingness to free all protesters arrested in the last year within 90 days, in a bid to restart peace talks.
At least 320 people have been killed, many more wounded, and over 900 detained in a crackdown on protests to oust President Daniel Ortega.
In return, the government had asked for the lifting of sanctions imposed by the US and the EU against the Ortega administration.
According to reports, the process, which opposition leaders said could begin this week, will be monitored by the Red Cross.