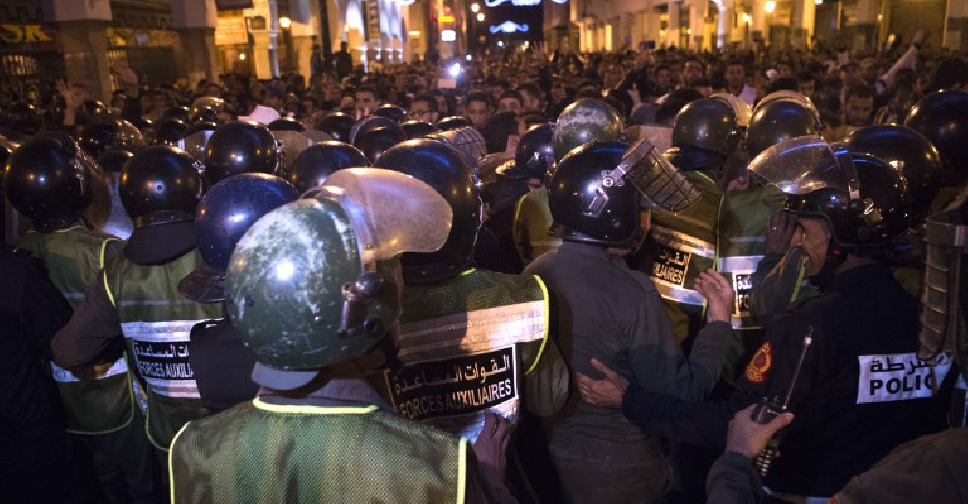 FADEL SENNA / AFP
Thousands of teachers took to the streets in Morocco's capital of Rabat over the weekend to demand better working conditions.
Police used batons and water cannon to disperse protesting teachers from the parliament area in central Rabat after they refused to leave the area despite holding negotiations with the officers for nearly two hours.
As many as 15,000 teachers had gathered to demand permanent work contracts, full benefits and pensions, chanting slogans such as "freedom, dignity, social justice".