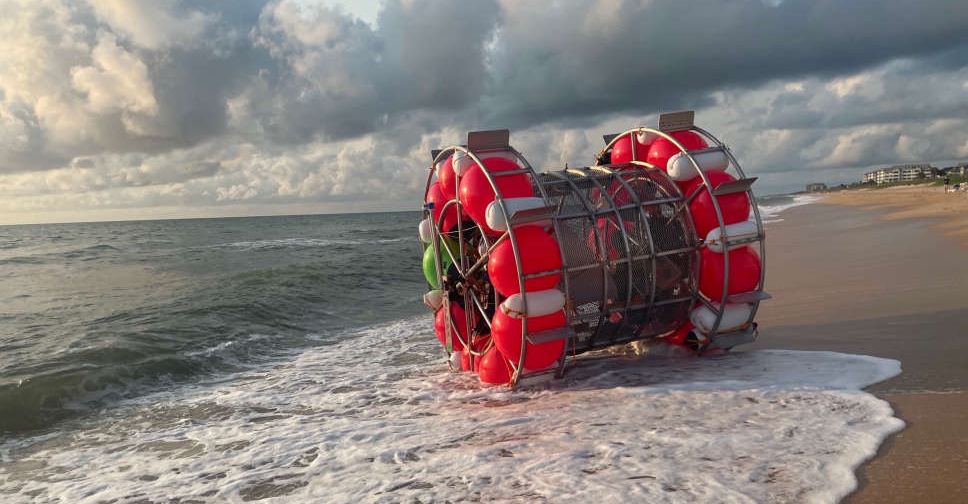 A man has been arrested after trying to "run" across the Atlantic Ocean in a homemade vessel resembling a hamster wheel.
Authorities had to wait three days for the man, who is now facing federal charges, to leave his wheel.
Authorities apprehended Florida man Reza Baluchi off the coast of Tybee Island, Georgia on August 26, however, officials say he refused to leave his bizarre contraption for three days.
The hamster wheel-like creation has paddles designed to propel the device forward as it revolves.
The 44-year-old eventually left his vessel on September 1, having initially claimed he had an explosive device on board, which was later found to be fake.
Baluchi is now facing federal charges of obstruction of a boarding, and violation of a Captain of the Port order.