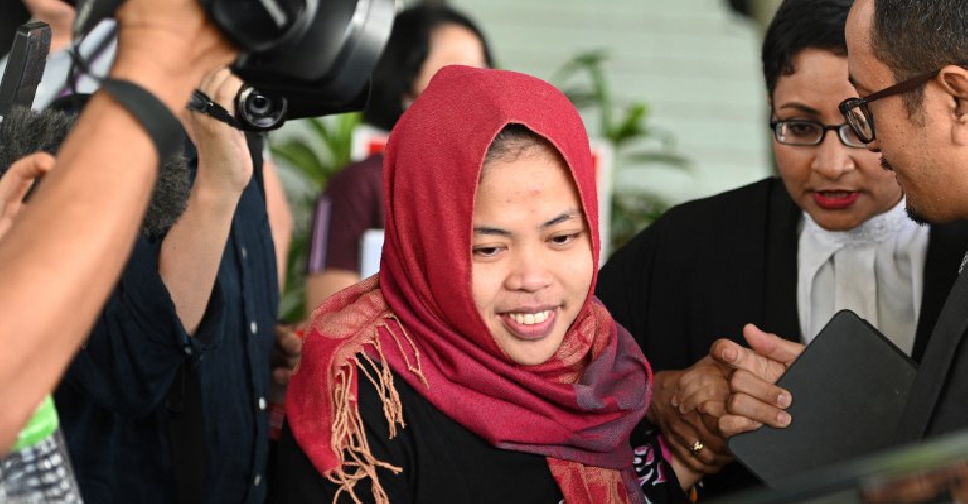 MOHD RASFAN / AFP
The Indonesian woman accused of murdering Kim Jong-Nam, the half-brother of North Korean leader Kim Jong-Un, has been freed.
A Malaysian court dropped murder charges against her after prosecutors declined to move forward with the case. They did not give a reason.
Siti Aisyah, who had been accused of smearing VX nerve agent on Kim's face in Kuala Lumpur airport in 2017, had denied the charges, saying they thought they were taking part in a prank for a TV show.
The 26-year-old hugged her co-accused Vietnamese national Doan Thi Huong, woman, and cried.
She was immediately rushed to an elevator and was escorted to an Indonesian embassy car waiting outside the courthouse.
The murder trial of Thi Huong was put on hold.