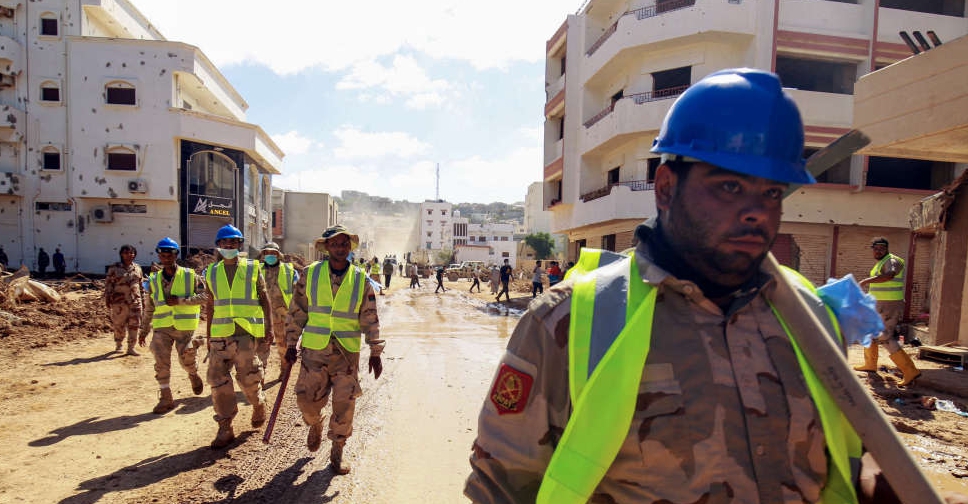 Libyans from across the fragmented country have driven through old front lines regardless of bitter enmities to deliver aid to flood-stricken Derna this week, putting aside years of conflict between their leaders.
Inside Derna, where a torrent washed away whole districts on Sunday night after two dams collapsed under storm floods, volunteers from Misrata, Tripoli and Benghazi were distributing clothes and food packages on Wednesday and Thursday.
Thousands were killed in the disaster and thousands more are missing, though estimates of the toll have varied widely, and large numbers of Derna residents have lost their homes and belongings.
"We said to ourselves there would surely be a shortage of working hands to load, unload, drive or do anything else," said Elias al-Khabouli, a volunteer from the western city of Zawiya and a member of the Biltrees activist group.
Biltrees hired buses and vans to bring more than 100 volunteers from western parts of Libya to the far eastern city of Derna early on Monday, embarking on a 15-hour drive even before the full scale of the disaster was clear.
Conflict since a 2011 NATO-backed uprising has ripped apart many communities in Libya, pitted cities against each other and divided the entire country after 2014 between rival governments in the east and west.
Despite a 2020 ceasefire that ended most major warfare, allowing roads and flights to reopen between the main opposing areas, territory remains controlled by rival armed factions and there is no unified authority governing the whole country.
The two rival administrations have - tentatively - coordinated on some issues. Ministers from the Tripoli-based government visited the eastern city of Benghazi on Thursday.
"There's a somewhat larger willingness to cooperate than I have ever seen in the last decade," said Tim Eaton of Chatham House.
Some aid has flowed from Libya's internationally recognised government in Tripoli, which is not recognised by eastern factions and is aligned with armed forces that have battled against the powerful eastern military leader Khalifa Haftar.