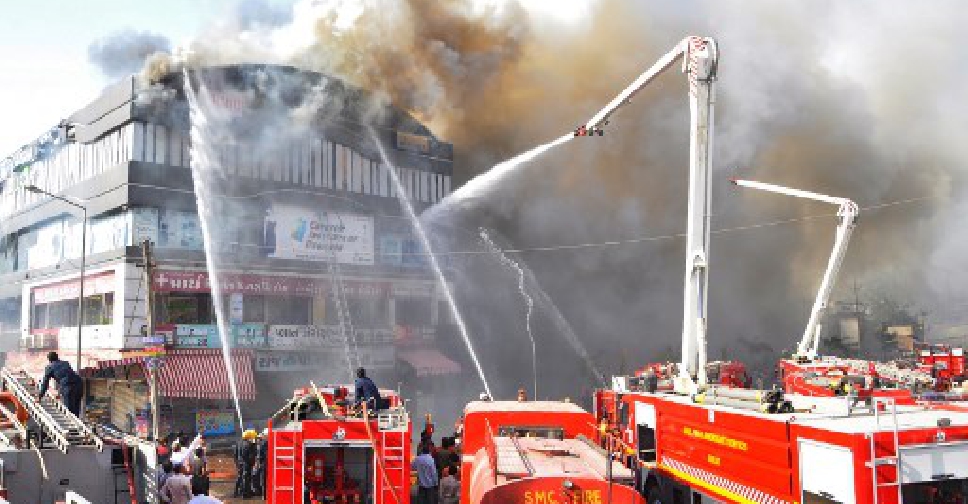 STR / AFP
A school fire in India has left at least 19 students dead.
The blaze broke out at a tuition centre in the western city of Surat.
Around 20 students are being treated for minor to serious injuries at a nearby hospital.
Officials say most of the victims were teenagers.
An investigation has been launched to determine the cause of the fire.