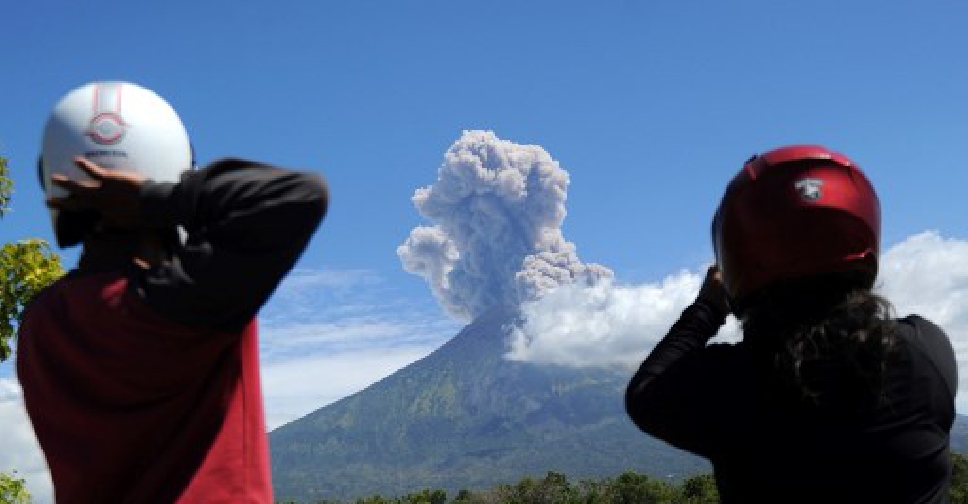 SONNY TUMBELAKA / AFP
Flights have been effected after a volcano erupted on the Indonesian holiday island of Bali.
Officials say some overnight flights to and from Australia have been cancelled because an ash cloud has risen into the sky.
Lava stated coming out of the Mount Agung volcano early on Saturday, showering rocks up to three kilometers away.
Ash also fell over several villages in Bali.
There have been no deaths reported yet.