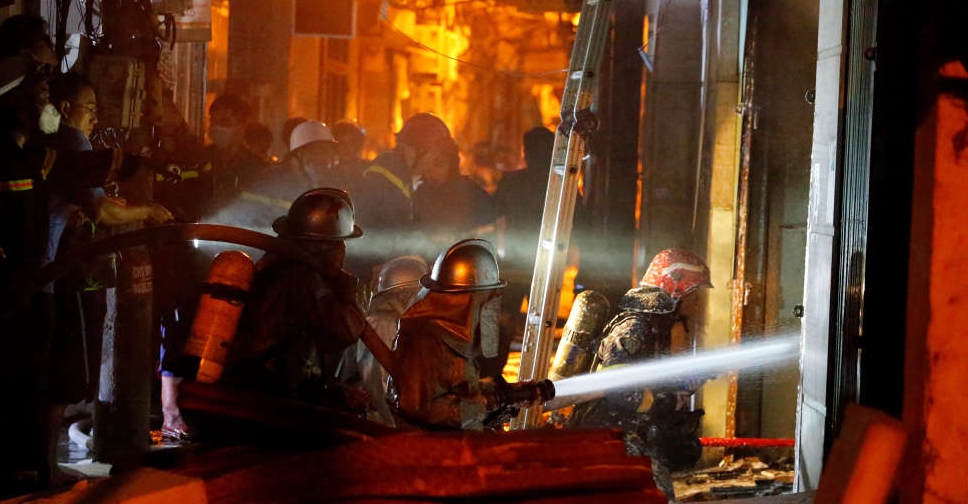 At least 30 people have been killed in a fire at an apartment block in Vietnam's capital Hanoi, local media reported on Wednesday, citing the city's police.
The fire broke out during the night in a nine-storey building, home to about 150 residents, according to the official Vietnam News Agency (VNA), which said the blaze was contained by 2:00 am (1900 GMT).
Contacted by Reuters, an officer with Hanoi police said the number of victims had yet to be finalised and declined to provide details.
State-run Dan Tri and Saigon Giai Phong put the death toll at 30, citing Hanoi police. Reuters could not immediately verify the reports.
Television images showed firefighters equipped with hoses and ladders at the scene by night, while a column of thick, dark smoke billowed from the building by day. Police said an investigation into what caused the fire was underway.
Several of the victims were admitted to local hospitals with multiple injuries after having jumped from their windows to escape the fire, state media said, citing Vu Hoang Phuong of Hanoi Medical University Hospital.
Prime Minister Pham Minh Chinh, visited the site of the blaze on Wednesday and called for the completion of anti-fire regulations at small-sized apartment buildings and in densely populated residential areas, according to a government statement.