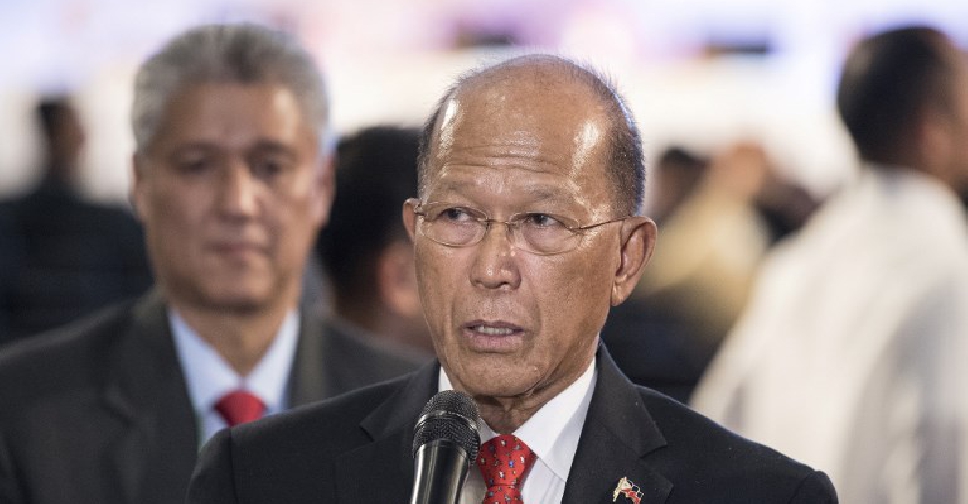 AFP
The Philippines' top defence official has urged the government to review a decades-old defence treaty with its longtime ally United States.
Defence Secretary Delfin Lorenzana hinted at the risks of dragging Manila into a war with China.
He said the security environment in the region has become "much more complex" since the countries' Mutual Defense Treaty was drawn 68 years ago.
Kate Fisher reports from Washington: