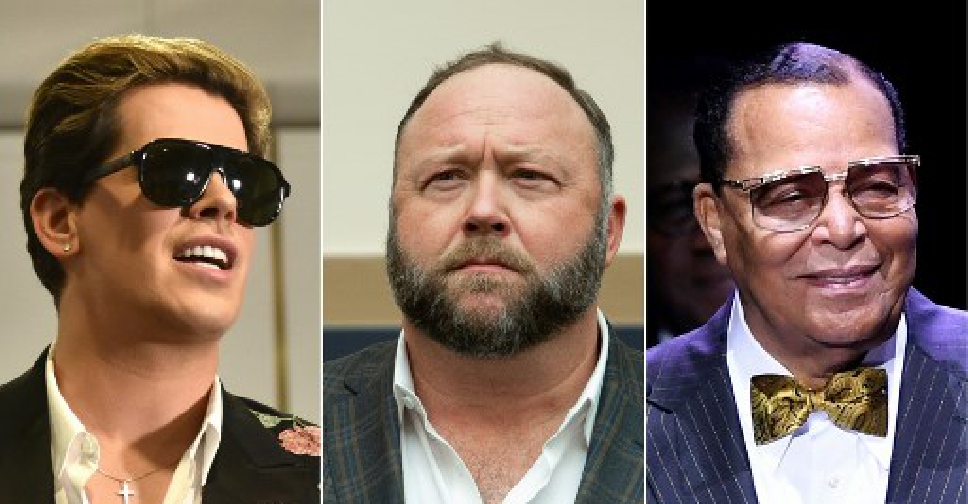 SAUL LOEB, MARK GRAHAM, KEVORK DJANSEZIAN / AFP / POOL
Facebook has started banning what it's calling 'dangerous individuals' from its platforms. 
Figures like Alex Jones, Paul Joseph Watson and Milo Yiannopoulos are amongst the first to be blocked from Facebook and Instagram under the new policy.
They've all been accused in the past for spreading hate speech.
In a statement, Facebook said "We've always banned individuals or organisations that promote or engage in violence and hate, regardless of ideology. The process for evaluating potential violators is extensive and it is what led us to our decision to remove these accounts today."
However the social media giants have been criticized for giving people warnings that they're about to be banned.
Critics say this has given individuals the chance to redirect their followers to other services and accounts.