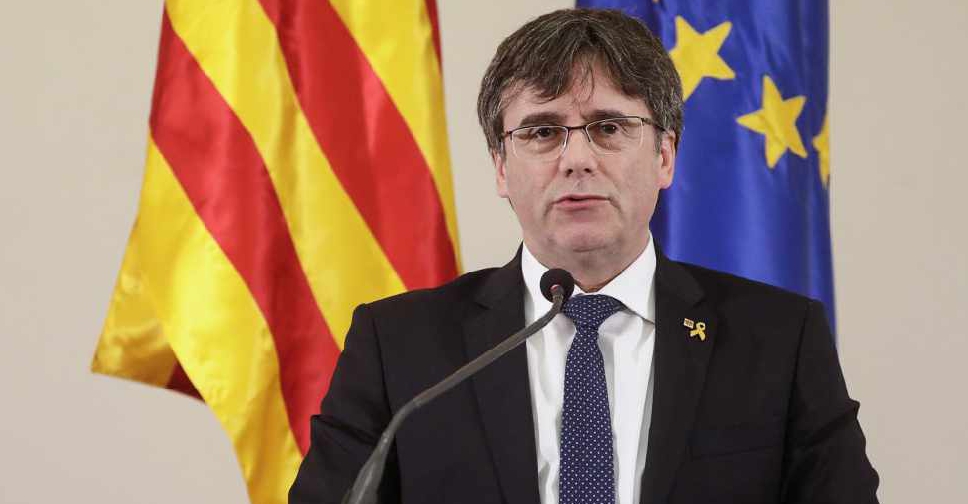 THIERRY ROGE / BELGA / AFP
The former leader of Catalonia Carles Puigdemont can run as a candidate for election to the European Parliament later this month - according to a court ruling in Madrid.
It comes after Spain's central election commission tried to block Puigdemont and two other Catalan politicians - Toni Comín and Clara Ponsatí - from running in EU elections.
The commission agreed because all three did not reside in Spain their names couldn't be on the ballot paper - but the latest ruling overturns this decision.
Briohny Williams has more from Brussels: