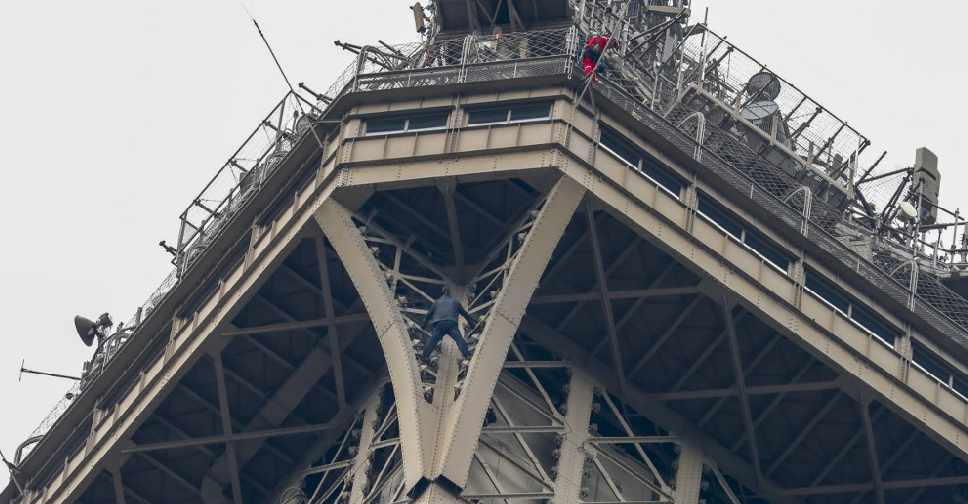 FRANCOIS GUILLOT / AFP
Officers have taken a man into custody after he scaled the Eiffel Tower, forcing the iconic Paris landmark's evacuation on Monday.
Television footage showed rescuers trying to persuade the man, perched on the 1,063-foot tower's wrought-iron struts, to give himself up.
Officials did not immediately identify the man, saying an investigation is underway to determine his motive.
The tower's operator said the man had entered the monument normally on Monday before climbing over the safety fencing on the second level and clambering up the outside of the tower.
The tower has reopened to visitors today.