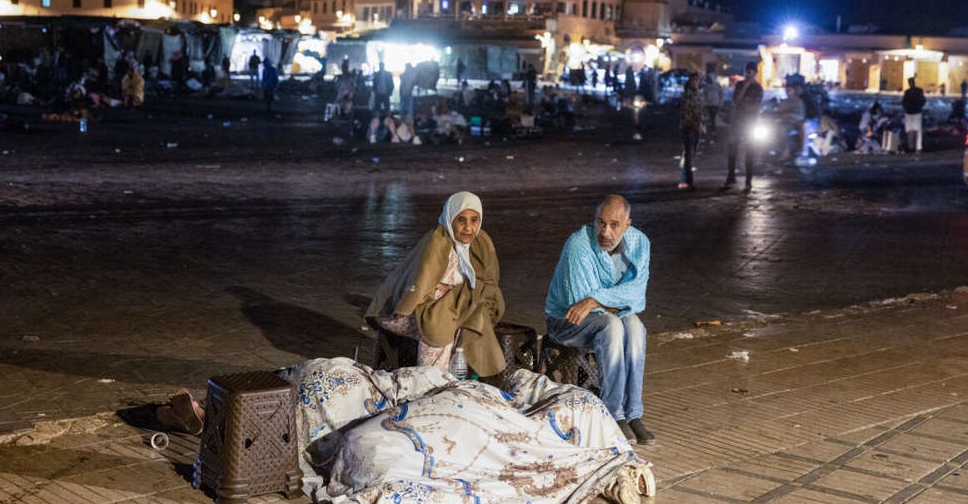 A magnitude 7.2 earthquake shook Morocco on Friday, killing at least 1,037 people and damaging buildings and landmarks in several cities, including Marrakech, according to local authorities.
The magnitude 7.2 quake struck in Morocco's High Atlas mountains late on Friday night. The Interior Ministry said 1,037 people had been killed and another 672 injured in an updated casualty toll. A local official said most deaths were in mountain areas that were hard to reach.
In Marrakech, the nearest big city to the epicentre, residents spent the night in the open, afraid to go home.
Buildings in the old city, a UNESCO World Heritage site, suffered damage. A mosque minaret had fallen in Jemaa al-Fna Square, the heart of Marrakech's old city. Rescue workers dug through the rubble.
Some 150 people, mostly relatives of the injured, were waiting outside a local hospital. Most had come from mountainous areas outside the city as their local hospitals lacked the capacity to treat serious injuries.
The Interior Ministry urged calm, saying in a televised statement that the quake had hit the provinces of Al Haouz, Ouarzazate, Marrakech, Azilal, Chichaoua and Taroudant.
Morocco's geophysical centre said the quake struck just after 11 p.m. (2 a.m. UAE time) in the Ighil area of the High Atlas.
It was Morocco's deadliest since 1960, when a tremor was estimated to have killed at least 12,000 people, according to the US Geological Survey.
Ighil, a mountainous area with small farming villages, is about 70 km southwest of Marrakech.
Spanish television RTVE reported tremors from the earthquake were felt in Huelva and Jaen in Andalusia, southern Spain.
In Marrakech, some houses in the tightly packed old city had collapsed, and people used their hands to remove debris while they waited for heavy equipment, said resident Id Waaziz Hassan. Footage of the medieval city wall showed big cracks in one section and parts that had fallen, with rubble lying on the street.
People in the capital city of Rabat, about 350 km north of Ighil, and in the coastal town of Imsouane, about 180 km to its west, also fled their homes, fearing a stronger quake, according to Reuters witnesses.
In Casablanca, some 250 km north of Ighil, people who spent the night in the streets were too scared to return to their homes.
"The house rocked aggressively, everyone was scared," said resident Mohamed Taqafi.
Videos shared on social media of the immediate aftermath of the quake, which Reuters could not immediately verify, showed people fearfully running out of a shopping centre, restaurants and apartment buildings and congregating outside.
Governments around the world expressed solidarity and offered assistance. Turkey, where powerful earthquakes in February killed more than 50,000 people, said it was ready to provide support.