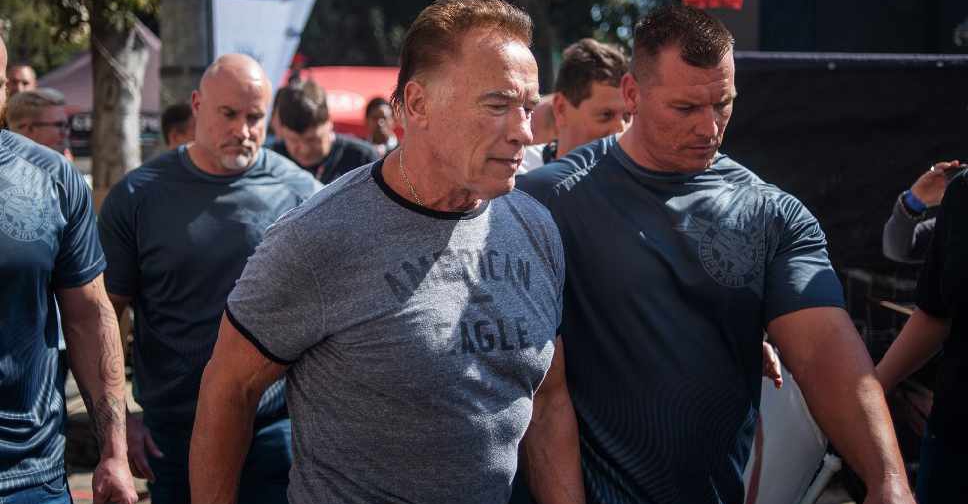 Michele Spatari / AFP
Hollywood star Arnold Schwarzenegger was attacked at a sports event in South Africa.
Video footage showed a man delivering a flying kick to the back of the actor's neck while he was posing for pictures with fans.
Schwarzenegger stumbles forward, while the attacker falls to the ground, where he is quickly grabbed by security and moved away.
"Thanks for your concerns, but there is nothing to worry about," Schwarzenegger said on Twitter.
"I thought I was just jostled by the crowd, which happens a lot. I only realized I was kicked when I saw the video like all of you. I'm just glad the idiot didn't interrupt my Snapchat."