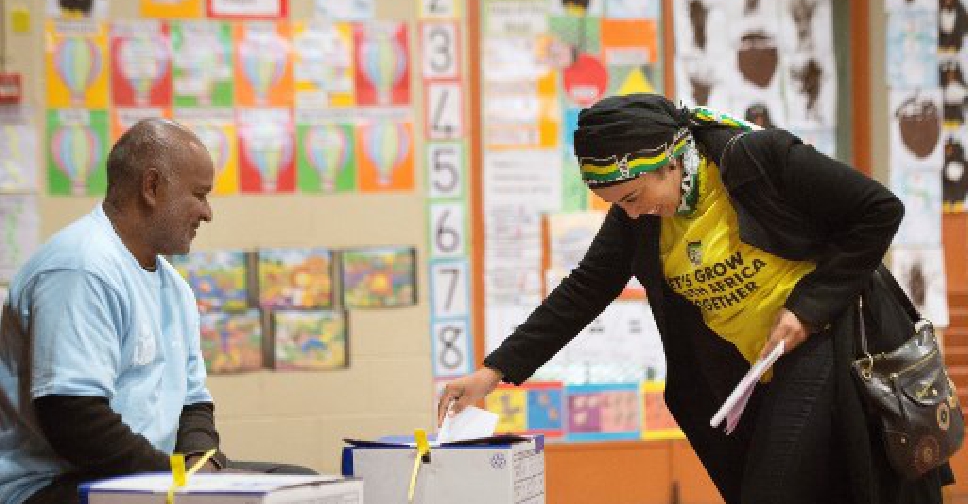 RODGER BOSCH / AFP
Votes are still being counted in South Africa's election. 
Reigning President Cyril Ramaphosa is looking to prevent a drop in support for the African National Congress (ANC).
So far results have been declared in around 70 per cent of districts.
However the ANC has won close to 60 per cent of the ballot.
They're comfortably ahead of the opposition Democratic Alliance (DA).
In the country's last general election in 2014, the ANC won 62 per cent of votes.
However since then, a stuttering economy and widespread allegations of corruption may have led to a decline in its popularity.