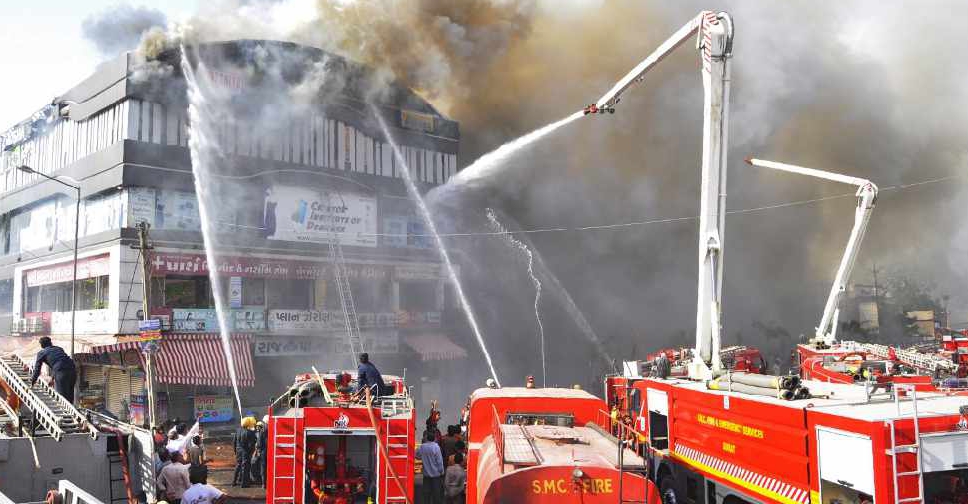 STR / AFP
Two fire department officials have been suspended over a coaching centre blaze in the Indian state of Gujarat that left 21 students dead.
The action was taken following complaints from the families of the victims, claiming the fire officials took up to 45 minutes to arrive on the scene over the weekend.
Surat police chief said the manager of the coaching centre was detained and efforts are on to track its owners.
Preliminary investigations have revealed that a short-circuit had caused the blaze, with officials saying the centre used combustible material like Styrofoam and tyres to build it.