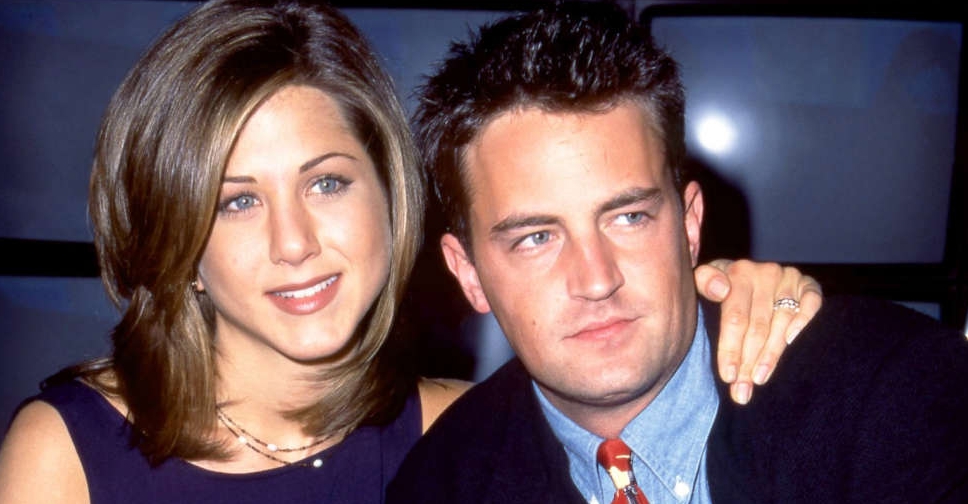 Actor Jennifer Aniston paid tribute to her late "Friends" co-star Matthew Perry on Wednesday in an Instagram post with a black and white photo of Aniston and Perry laughing together during a cast script reading.
Perry was found dead in the Jacuzzi of his Los Angeles home on October 28. He was 54.
"Oh boy this one has cut deep... Having to say goodbye to our Matty has been an insane wave of emotions that I've never experienced before," Aniston wrote on the social media platform.
Referring to her former Friends cast as her "chosen family," Aniston reflected on how much Perry meant to her and the entire group.
"We loved him deeply. He was such a part of our DNA. We were always the 6 of us," she added.
Aniston said Perry reveled in making people laugh, like "his life literally depended on it".
She shared that she will keep his text messages forever and they will have her "Laughing and crying then laughing again".
Aniston posted a text message between the two.
"Making you laugh just made my day. It made my day," Perry texted Aniston, referencing the day the first picture in her slideshow was taken.
"Awww the first of THOUSANDS of times...," Aniston texted back.
She finished her post by saying she loves him and "Rest little brother. You always made my day."
In a brief statement published by People magazine last month, Aniston, along with fellow "Friends" cast members Courteney Cox, Lisa Kudrow, Matt LeBlanc and David Schwimmer spoke out publicly for the first time since news broke that Perry had passed away.
They said they would say more about the loss when they were able to.
The cause and manner of Perry's death are to be determined by the Los Angeles County Medical Examiner's Office, following completion of an autopsy with toxicology tests.
Perry's death came one year after publication of his memoir, "Friends, Lovers, and the Big Terrible Thing," which chronicled his decades-long struggle with addiction to prescription painkillers and alcohol. At the time, Perry said he had been sober for about 18 months.