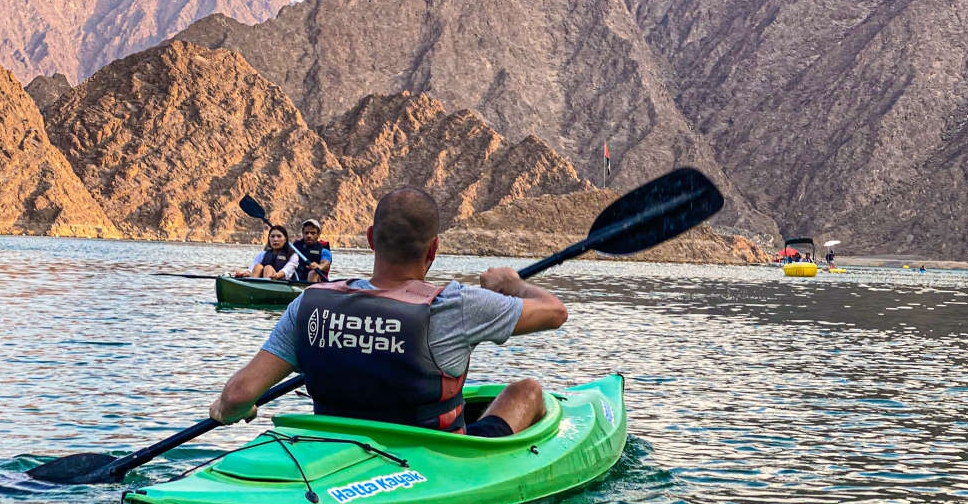 Supplied
Hatta Resorts by Dubai Holding is back for an exhilarating Season 5 with captivating stay propositions, exciting new adventure attractions and an expanded calendar of activities. 
After attracting more than 1.25 million visitors in 2021, the region is launching an all-new, multipurpose adventure ropes course and exclusive yoga sessions.
The year's activities also include ziplining, mountain biking, four-wheel electric off-roading 'Rovers', horse and camel riding, rock climbing, paragliding, hiking, kayaking, pedal boating, football zorbing, archery, axe throwing, and water slides 'Hatta Drop-in', just to name a few.
"As a major jewel in the crown of the emirate's holistic tourism, Hatta's position as a multi-faceted sustainable tourism destination perfectly complements the urban appeal of Dubai," said Roudi Soubra, Executive Director – Asset Management, Dubai Holding.
"Ahead of Hatta Resorts and its Wadi Hub Season 5 activities, the secret is well and truly out, and our year-on-year growth in overnight guests highlights the area's undeniable appeal to adventure and relaxation seekers. We look forward to another record-breaking visitor season further cementing the destination's unique potential."
Go-getting experiential travellers searching for unique overnight stays can now enjoy inclusive breakfast within the emirate's largest nature reserve for the first time. Accommodation options include Sedr Trailers at Hatta Resorts, Damani Lodges at Hatta Resorts, the Caravans at Hatta Resorts and the Domes at Hatta Resorts – lavish glamping tents with panoramic views.
Hatta Resorts is a proud partner with Tickit, a first-of-its-kind rewards programme offering members 3% instant points when using any of their payment cards linked on the Tickit Rewards app. Guests who book their season's stay and pay with their UAE-issued Visa credit or debit card by September 25 will get a chance to win a fully paid trip for two to FIFA World Cup. Every AED 100 spent gives Tickit members one entry into the draw.
Those opting for standard camping in private vehicles and tents, or visitors heading to Hatta for day trips also have plenty of diverse dining options to ensure energy levels stay high. Whether it's a light bite from the onsite Wild Cafe, or comfort cuisine from the fleet of locally owned food trucks, diners can be assured that their food spend will directly support Hatta's vibrant community of local entrepreneurs.
Hatta Resorts promises to be a destination for all, filled with exciting moments to explore as well as capture memories to cherish for a lifetime.