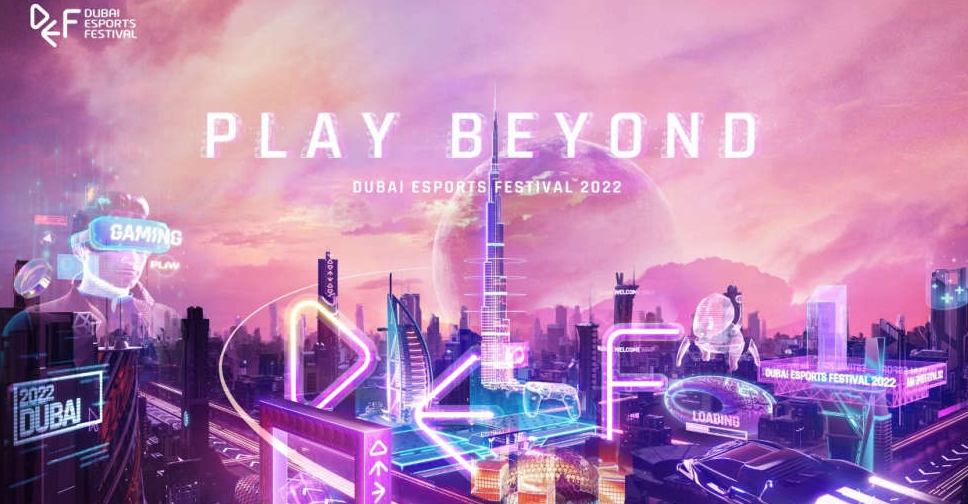 Supplied
The inaugural Dubai Esports Festival (DEF) will feature an exciting lineup of events and activities that will bring together leading gamers and E-sports thought leaders from across the world.
Set to take place from November 9-20, it will be the first international leisure event to be held at the Dubai Exhibition Centre (DEC) at Expo City Dubai following the hugely successful Expo 2020.
The festival will feature two weeks of live events and activities, including the highly anticipated PUBG Global Championship 2022, GameExpo, PopconME, Initiate Summit, a live concert, regional tournaments and a school tournament as well as retail promotions taking place across the city showcasing the latest games and merchandise.
Held under the patronage of His Highness Sheikh Ahmed bin Mohammed bin Rashid Al Maktoum, Chairman of the Dubai Media Council, the event is organised by the Dubai Festivals and Retail Establishment (DFRE) in partnership with VSPN - a global leader in E-sports activities and solutions.
It will bring together the world's greatest gamers, developers, creatives and artists, allowing E-sports fans to meet and engage with global gaming celebrities and industry leaders.
Organised by the Dubai Festivals & Retail Establishment (DFRE) in partnership with @VSPN_esports, the Dubai Esports Festival 2022 will be the first international leisure event to be held at the Dubai Exhibition Centre, Expo City Dubai following the hugely successful Expo 2020. pic.twitter.com/HcuXgErF9V

— Dubai Media Office (@DXBMediaOffice) September 30, 2022