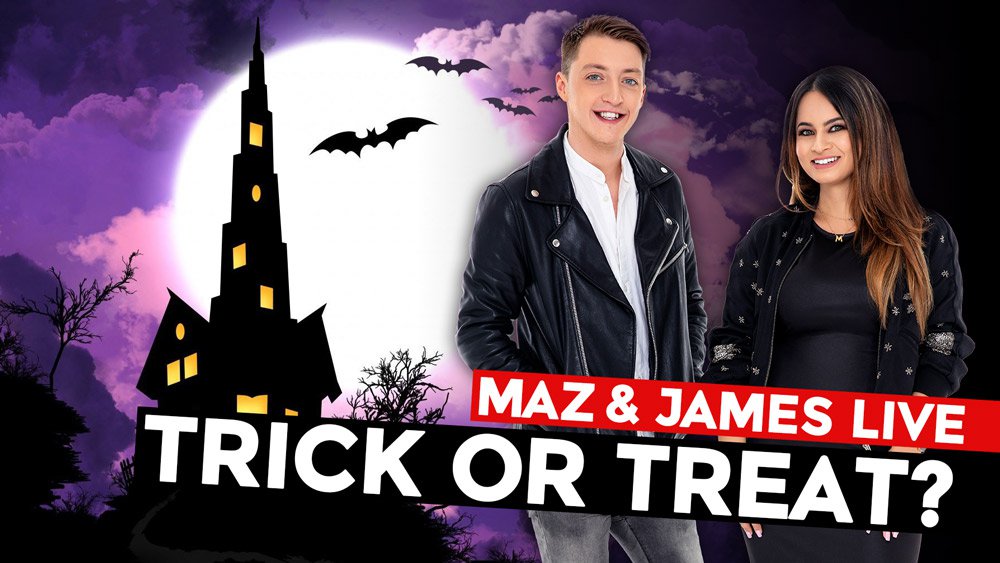 This Halloween Maz and James are hitting the streets of the UAE.
We will broadcast live whilst driving around and stopping off to Trick Or Treat at different places across the country - should Maz and James visit you?
Whether you're having a halloween party or you're just stocking up the candies for people who come knocking your door - we want to know and could pay you a visit!
Plus, make sure you're listening to Maz and James on Virgin Radio this Thursday from 7pm for a Halloween special!
Want us to come and see you?