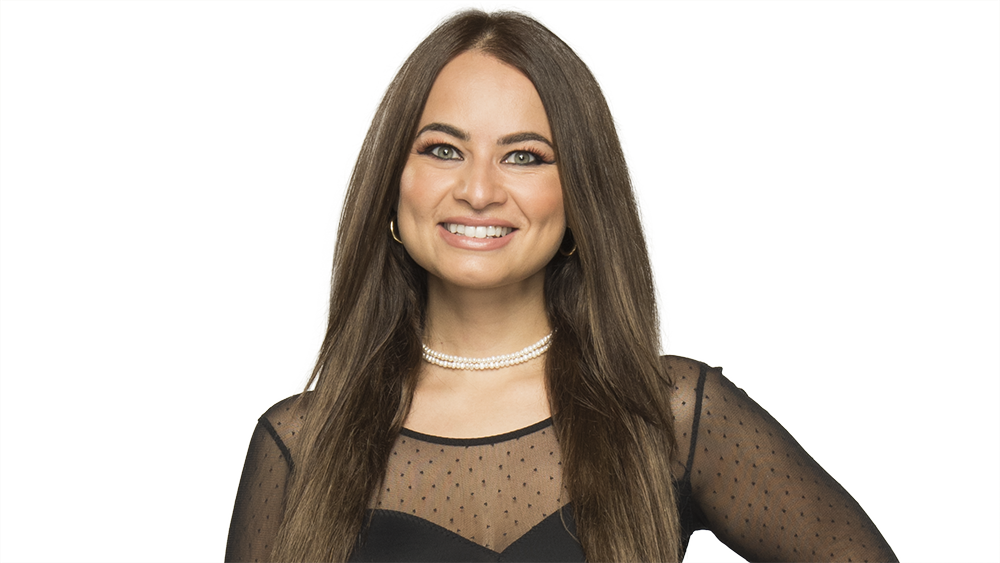 Maz is a healthy living, Instagram loving, opinionated and always in the know, girl about town. She's the sort of strong woman who decides to leave her radio job in Australia just for a new experience in the desert.
Maz spends her weekends having adventures and trying new things – whether climbing mountains in RAK, driving super cars from DXB to AUH, or going on yoga retreats in the sand dunes.
Get to know Maz
IF I WASN'T WORKIN' AT VIRGIN RADIO DUBAI I'D BE…
Working for the UN!
MY CELEBRITY CRUSH IS…
Ryan Gosling 😍
THE SONG THAT BEST DESCRIBES ME IS…
I Knew You Were Trouble
I HAVE A FEAR/PHOBIA OF…
Heights & speed (and heartbreak)
I BET YOU DIDN'T KNOW I COULD…
Speak Hindi & Farsi
MY FAVOURITE MOVIE IS…
Wolf of Wall Street and Dilwale Dulhania Le Jayenge
THE ULTIMATE TV SHOW IS…
Breaking Bad
THE SONG THAT I CAN LISTEN TO ON REPEAT AND NEVER GET TIRED OF IS…
The Weeknd - Pray For Me
I HATE IT WHEN…
People chew with their mouth open. Ughhhhh!
MY FAVOURITE PLACE TO EAT IN DUBAI IS…
Kishmish
MY FAVOURITE PLACE TO HANG OUT ON WEEKENDS IS…
JBR - Or La Mer