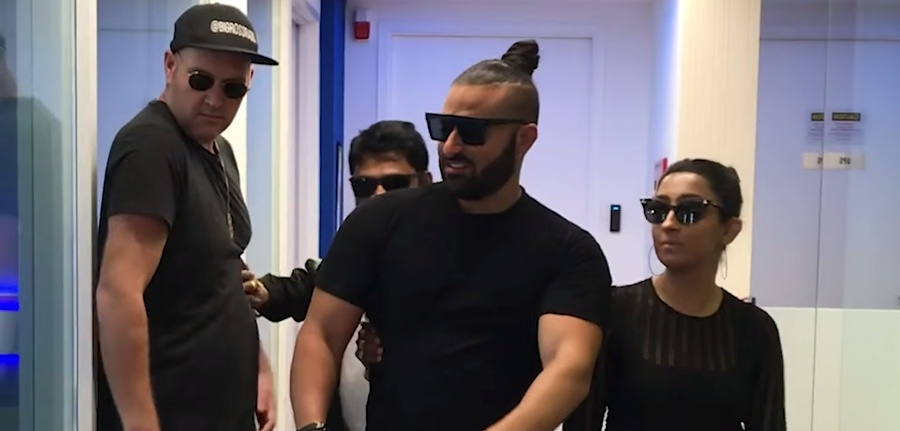 The Kris Fade Show have been on their Christmas vacations, and with one week still to go until they're back on the radio on January 13th, we decided it would be fun to look back at what Kris Fade, Priti and Big Rossi got up to last year.
1: All the interviews!
The Kris Fade Show had so many stars on air this year, from actors Jason Mamoa, Michael B. Jordan and Ben Stiller to our entire RedFestDXB 2019 Lineup, motivational speakers and even WWE and boxing champions, it was a jampacked year of interviews!
2: Disneyland Paris
The team headed to Paris to do the show live from the magical kingdom of Disneyland Paris, only to come home and give away holidays to Disneyland to every single person that phoned the show! 30 holidays were given away, totalling over AED200,000!
3: Kris Fade Celebrated 10 years!
This video was first shown on stage at RedFestDXB 2018, but it was too good not to share with everyone else. Kris Fade celebrated his 10th year at Virgin Radio, and what a 10 years it has been!
4: Anything Duvet Did
2018 saw Duvet in their prime, an unbuyable Christmas Album was dropped, they "collaborated" with Jason Derulo and they went on tour... kind of? We couldn't choose just one Duvet video, so enjoy them all. Maybe 2019 is the year we see them perform at RedFestDXB?!
5: The Silliness!
We were never short of laughs last year, the team pranked and challenged one another relentlessly. Priti was forced to rise a merry-go-round 104 times, Rossi had his back waxed and Kris got to eat a gold samosa... let's see if next year Rossi and Priti get some payback!
The Kris Fade Show returns Sunday!