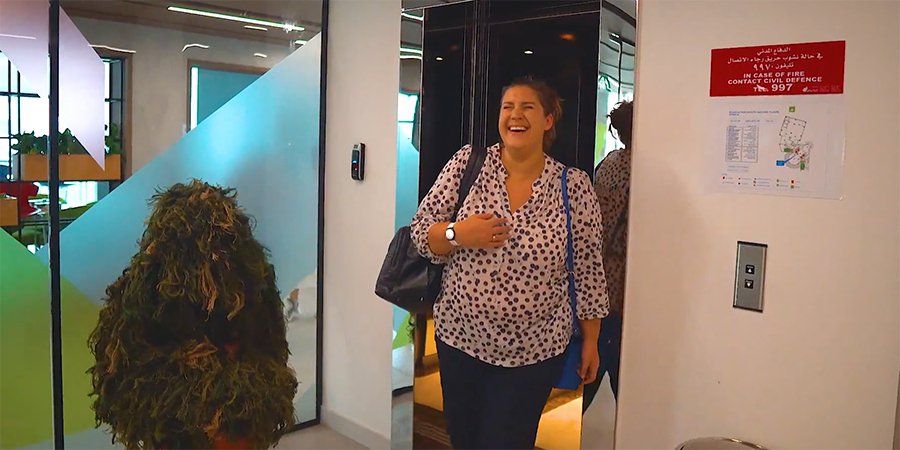 We've moved into lovely new offices, with lots more people. So Kris and the team thought the time was right to get dressed up as a plant and scare some unsuspecting colleagues on their way into the office.
After a little bit of a struggle getting into the plant pot (it will all make sense when you watch the video), Kris got into position outside the elevators of the office.
There were a few screams, bleeped out words and a lot of jumping, so Kris, Priti and Rossi decided it was time to scare some other employees in the building - including our buildings lunch spot!
Take a look at the video below