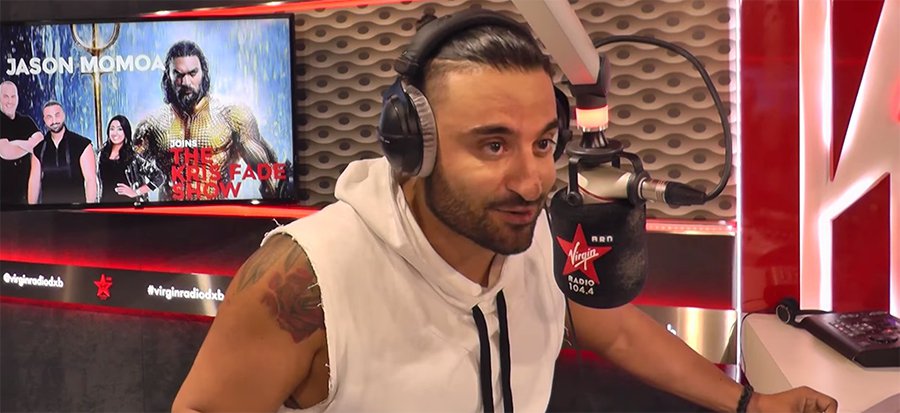 After the huge response from the Aquaman Premiere in London, Jason Momoa took some time to talk to The Kris Fade Show about how his life has changed since getting the role.
Jason sat down with The Kris Fade show and spoke about how he felt while filming the role and how he still pinches himself when he thinks about it. Priti Malik was keen to know all about the "very tight" Aquaman suit. They also had a chat about Jason's experience in water and his story of drowning on two separate occasions.
Priti also managed to sneak in a cheeky Game of Thrones question, watch the whole interview below!