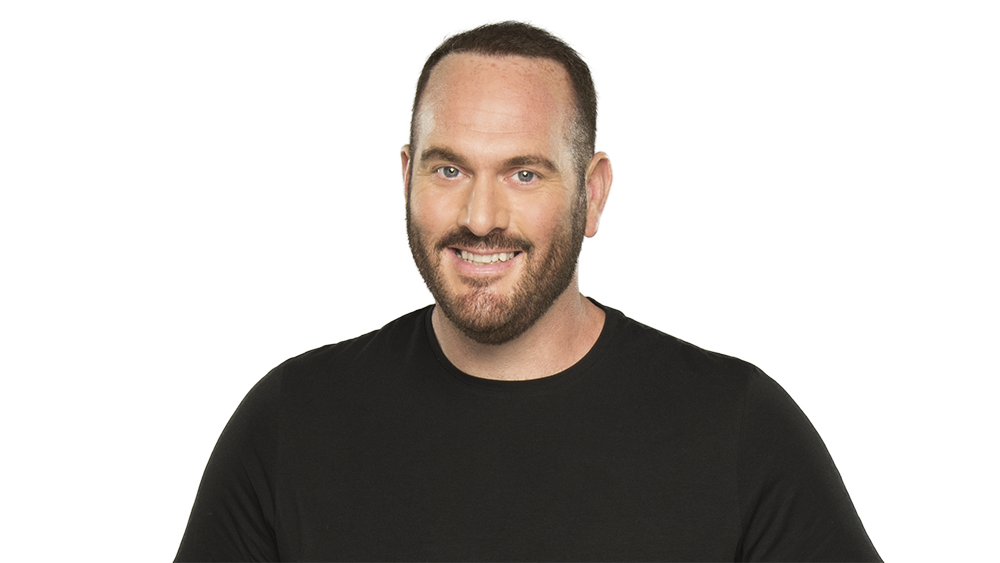 Big Rossi was born into music. No seriously, his mum had David Bowie's Let's Dance as birthing music. Rossi's been behind the decks entertaining crowds since the tender age of 18, when he was packed off and sent to work in Corfu by his Mother with a plastic bag of CD's and a dream.
Since that day in August 2000 he has spun for TV celebrities, supported a National Radio Station's tour of the U.Ks Universities, performed at the U.Ks biggest Dance Music Festivals and has entertained in some of the UK's biggest Nightclubs.
Aside from the DJ Gig, he has the (self awarded) title as 'Head Of Comedy' for The Kris Fade Show. Rossi is also in charge of ensuring that the show runs smoothly and to make sure that Kris Fade receives a complement per hour. Most of the time Rossi's the brunt of the team's jokes because he says the silliest things.
Get to know Rossi
IF I WASN'T WORKIN' AT VIRGIN RADIO DUBAI I'D BE…
In a travelling circus freak show as the man who could eat forever
MY CELEBRITY CRUSH IS…
Margot Robbie
I HAVE A FEAR/PHOBIA OF…
Snakes
I BET YOU DIDN'T KNOW I COULD…
Sing
IF I COULD HAVE DINNER WITH ONE PERSON, IT WOULD BE …
John Lennon
THE SONG THAT I CAN LISTEN TO ON REPEAT AND NEVER GET TIRED OF IS…
Kayne West – In Paris
MY FAVORITE MOVIE IS…
Wolf of Wall Street
THE ULTIMATE TV SHOW IS…
The Apprentice
I HATE IT WHEN…
When I have to wake up every day at 3.45am
MY FAVOURITE PLACE TO EAT IN DUBAI IS…
Cheesecake Factory
MY FAVOURITE PLACE TO HANG OUT ON WEEKENDS IS…
Girders