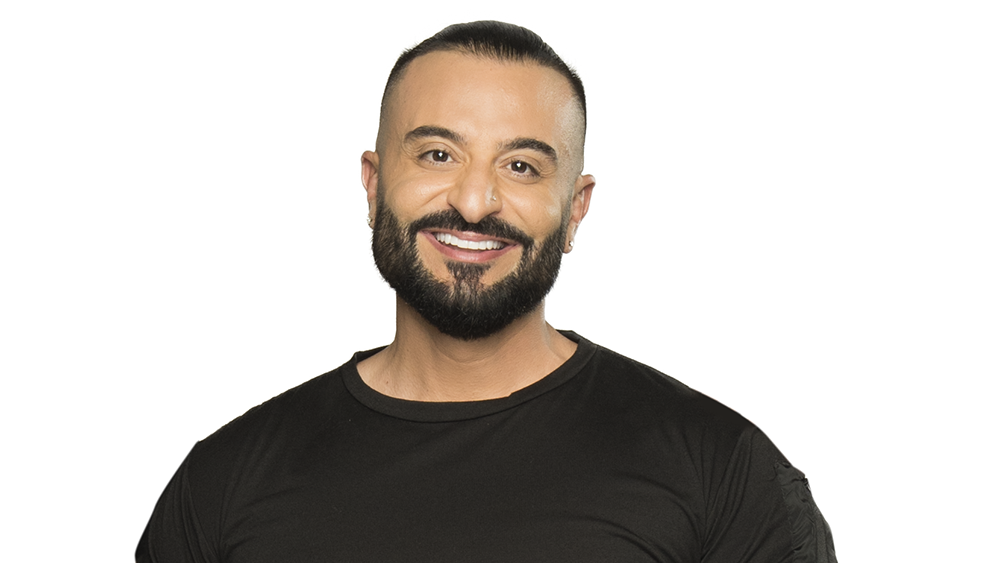 He's a self-confessed mummy's boy who admits to having the full SATC box set! We hear him every day on our radios, see him in our feeds and spot him at events and on billboards across the country - but how much do you really know about the UAE's favourite - Kris Fade?
Kris didn't start off in radio. Kris began life in marketing but quickly realised the 9-to-5 life wasn't for him, particularly when his boss decided to cordon him off from public view for being too talkative.
Radio was clearly his calling. He left his full-time job to drive a radio car around town four days a week for Sydney's EDGE 96.1. Kris proved to be extremely popular in Australia, winning Best Radio Presenter at the 2007 Australian Radio Awards and the Best Radio Program in the Australia/New Zealand Urban Music Awards.
He is not only the voice of the Middle East, but he's also a Reality TV star with Netflix's Dubai Bling. He's also been immortalized with a wax figure at Madame Tussaud's.
He's interviewed the likes of Kim Kardashian, Tom Cruise, Ed Sheeran, Iggy Azalea, The Script and Pharrell. Kris moved over to Dubai in 2008 and helped start up Virgin Radio Dubai. Here in Dubai, he's won numerous awards, including Ahlan! Best Personality in Dubai and Abu Dhabi and has been in the Hot 100 for 5 year and counting.
Get to know Kris
IF I WASN'T WORKIN' AT VIRGIN RADIO DUBAI I'D BE…
Working at a radio station in Australia
MY CELEBRITY CRUSH IS…
Kermit the Frog
THE SONG THAT BEST DESCRIBES ME IS…
Drake – Best I've Ever Had
I HAVE A FEAR/PHOBIA OF…
Brent Black's laugh
IF I COULD HAVE DINNER WITH ONE PERSON, IT WOULD BE…
Noushie & Kikki (my daughters)
I BET YOU DIDN'T KNOW I COULD…
Play the drums
MY FAVORITE MOVIE IS…
Never Say Never
THE ULTIMATE TV SHOW IS…
How I Met Your Mother
THE SONG THAT I CAN LISTEN TO ON REPEAT AND NEVER GET TIRED OF IS…
In It For Love – Kris Fade ft. Two Tone
I HATE IT WHEN…
When someone takes up two parking spots
MY FAVOURITE PLACE TO EAT IN DUBAI IS…
Ravi's in Satwa
MY FAVOURITE PLACE TO HANG OUT ON WEEKENDS IS…
Home