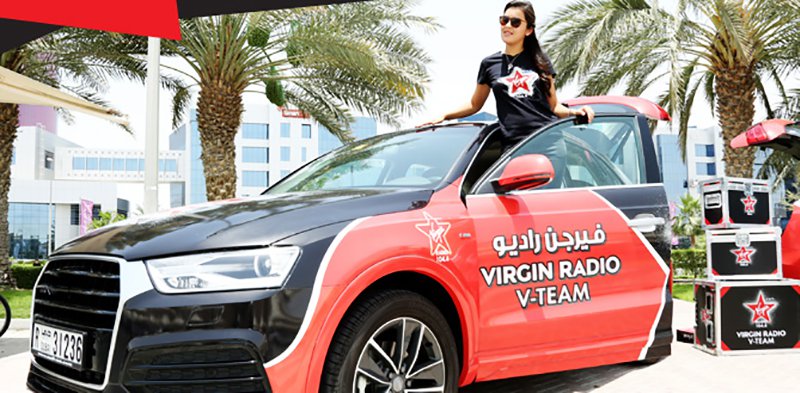 Everyone knows we have the hottest squad in town… Do you want to be part of it?!
We're looking for new members to join the Virgin Radio V-Team…
Heading out to the UAE's hottest events, handing out the best prizes and cruising around in our brand new Virgin Radio Mini V-Team cars.
How would you like to be the face of Virgin Radio?
Are you over 21?
Do you have a UAE residency visa and driving license?
Do you speak fluent English?
Are you lively and outgoing?
If you answered 'Yes' to the questions above, we want to talk to you!
You will be out and about:
Hosting our Virgin Radio roadshows
Attending events
Branding and set-up of roadshows/events
Representing Virgin Radio and our clients
Recording crosses to be played on air
If this sounds like the job for you, enter your details in the form below, attach your CV and a photograph of yourself and you could be hearing from us very soon.



The Virgin Radio V-Team is powered by