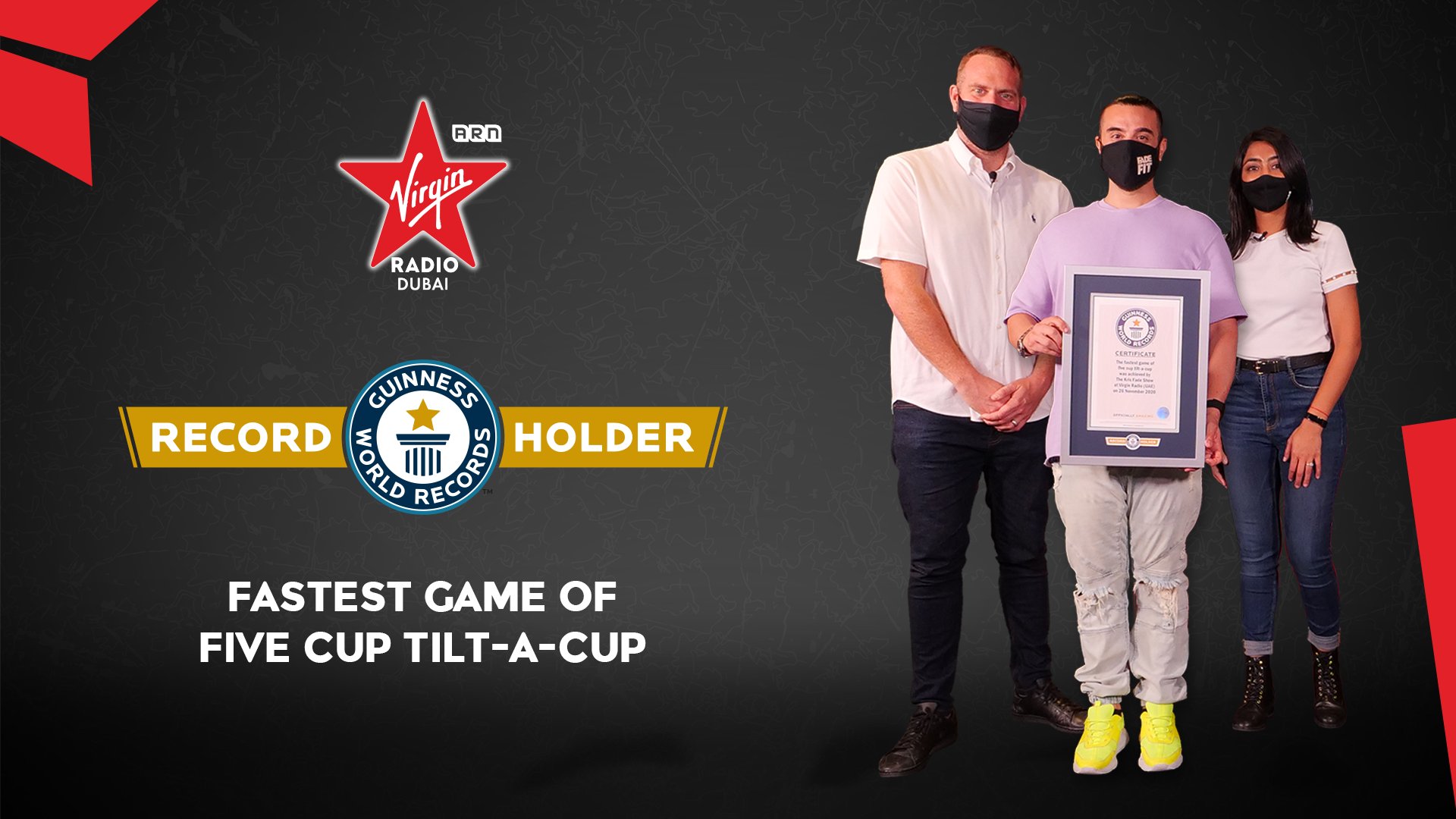 The Kris Fade Show have set a new Guinness World Record, for the Fastest Game of Five Cup Tilt-a-Cup.
The title was set on Thursday, November 26, when The Kris Fade Show played the game and astonishingly beat the previous world record of 40 seconds, by 24 seconds! The new Guinness World Record time to beat is now 16.29 seconds.
They've been training tirelessly for 7 whole minutes and have managed to complete a successful attempt on their first try.
Check out the video below and let us know what other records we should attempt to break!