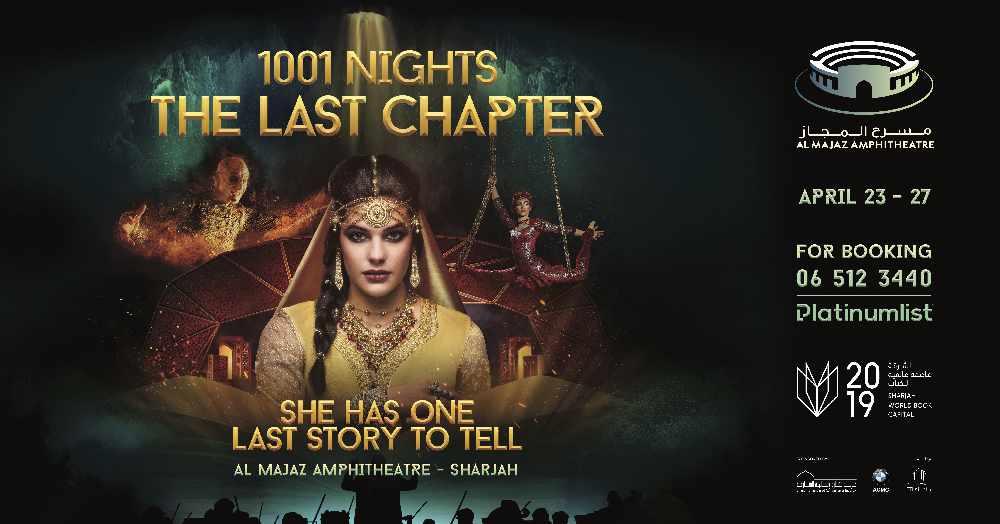 Rewrite the story...tell the last chapter...how does it end?
1001 Nights: The Last Chapter: a spectacular multi-media show marking the official inauguration of the World Book Capital 2019 celebrations.
An incredible Family Extravaganza in THREE languages: Arabic, French, and English, all at once! Join us and the 51-piece live orchestra with a stellar cast of international actors, gymnasts, and acrobats treating the audience to 13 different types of performance arts!
Be inspired by some of the greatest chapters of human literature written in this part of the world. Turn the pages with us under the stars...be inspired.... feel the magic...
ENTER YOUR DETAILS BELOW FOR A CHANCE TO WIN: