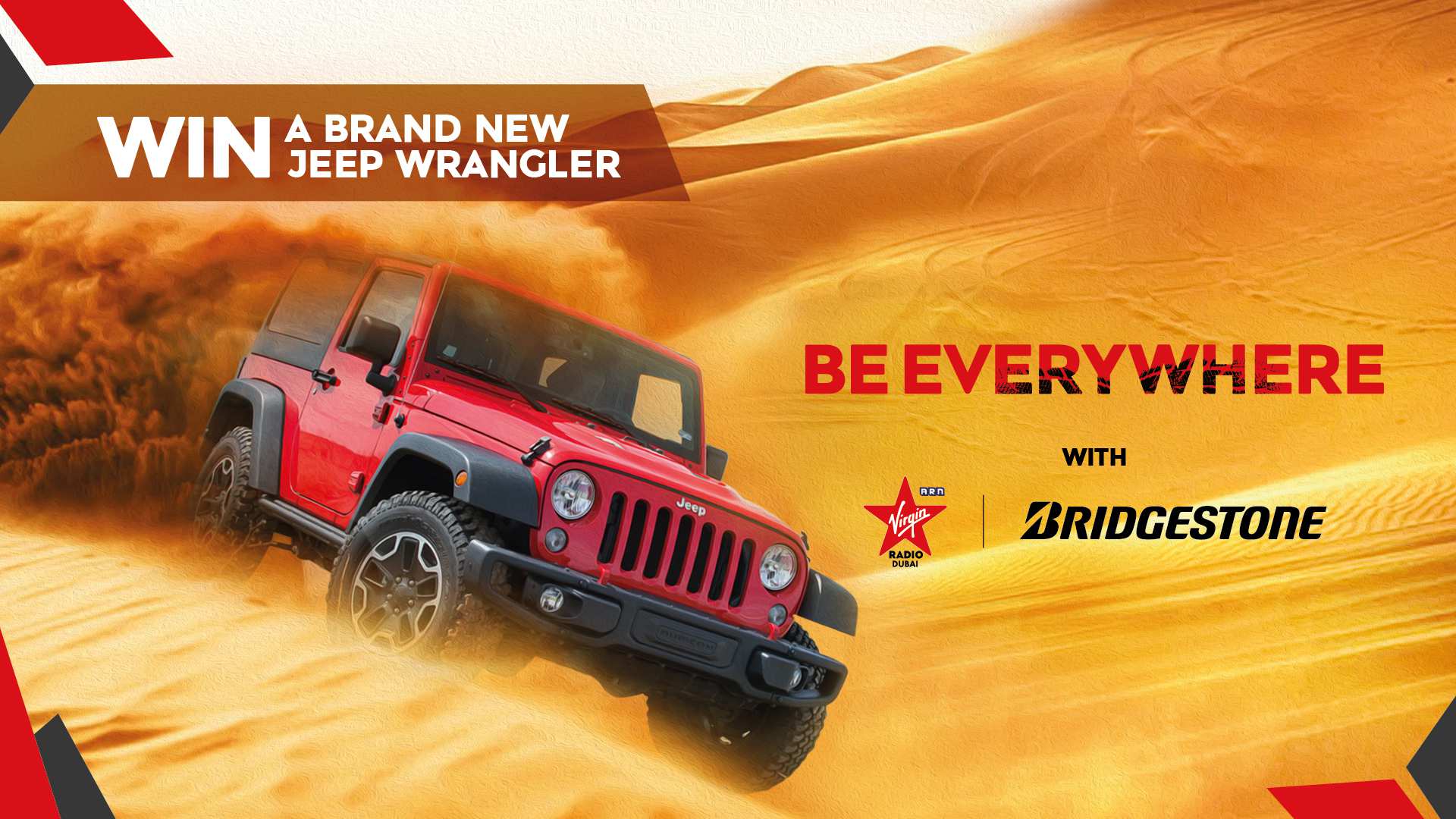 We've teamed up with Bridgestone to give you the chance to win a brand-new Jeep Wrangler decked out with Bridgestone tyres worth AED 140,000!
Each day the Jeep Wrangler will be parked in a secret location in the UAE and we'll be revealing clues on-air and on our Instagram page. All you have to do is call The Kris Fade Show on 04 871 55 44 and tell us where the secret location is to be entered into the final on March 4th.
In partnership with Bridgestone, we'll even throw in AED 1000 cash and Bridgestone-X-Olympics-Branded Samsonite Suitcase (worth AED 500) for all finalists.
For bonus clues, check out the Bridgestone Instagram page @BridgestoneMEA
Listen to The Kris Fade Show from 8AM weekdays for your chance to win.
MAKING THE RIGHT 4X4 TYRES CHOICE
Each 4x4 driver has their own preferred style of driving, whether you use your vehicle for work or just for the weekend. When you're considering new 4x4 tyres, it's worth identifying exactly what you need from them. Do you need:
-ON/OFF ROAD: A balanced tyre for your everyday drive, comfortable on-road with mild off-road capabilities. So, if you use your 4x4 vehicle for both on road and off road, ON/Off Road tyres may be the right choice for you.
-OFF ROAD - DUELER A/T 693: Don't let terrain stop your adventure. On road / Off road, Go anywhere! Designed for driving on more varied and aggressive road conditions, 4x4 off road tyres are engineered to give you the maximum traction & stability to offer better performance when navigating difficult ground.
-ON ROAD - ALENZA 001 & DUELER H005: Total Control with Precision Performance and Comfort on road tyres. Manufactured for performance and a smooth quiet ride, on road. These tyres are the best choice if you don't use your SUV/4x4 for any off road driving.