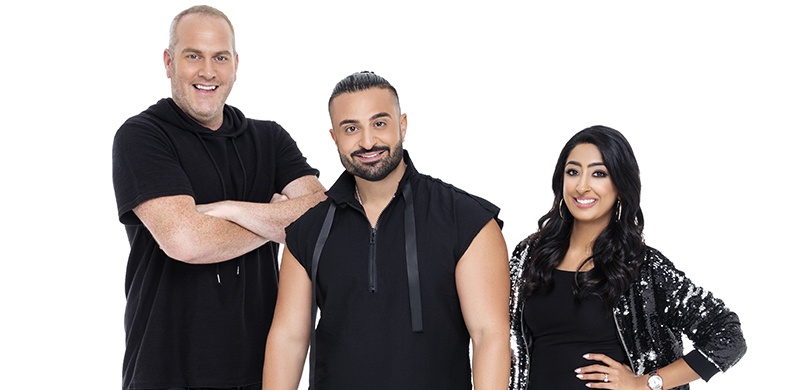 The Kris Fade Show's 20K Pop Quiz is the easiest way to win instant cash, watch how Crystal reacted to winning the jackpot!
Crystal wins 20k!

WATCH: Congratulations to Crystal who walked away with 20 Thousand Dirhams Cash courtesy of Rak Bank!

Posted by Virgin Radio Dubai on Thursday, September 20, 2018
Want to have a go at winning cash from The Kris Fade Show? The 10k Pop Quiz returns daily from 7:10 am on every day. See if you can answer all 10 questions in 60 seconds!! Listen in to hear when the phone lines will open up and call us on 04-871 5544 to get through and play!
Enter each morning by calling 04 871 55 44 when you hear us announce that phone lines are open!

Guess what! If you are a RAKBANK customer then you could get this exclusive bonus chance to play Pop Quiz! Just register below and The Kris Fade Show could be calling you back to win up to 10,000 dirhams!
Take our practice questions
Ahead of taking part in The Kris Fade Show's Pop Quiz - try these questions...
Official rules
Each listener will only get 60 seconds to answer the 10 questions. Only the first answer provided will count, and for each correct question answered you will get AED100. If you answer the questions incorrectly, the presenter will move on and come back to the question at the end of the 10 questions, if there is time left.
Only if you answer all 10 questions correctly with 60 seconds, will you win AED10,000!
1 question – 100 DHS
2 questions – 200 DHS
3 questions – 300DHS
4 questions – 400DHS
5 questions – 500DHS
6 questions – 600DHS
7 questions – 700DHS
8 questions – 800DHS
9 questions – 900DHS
All 10 questions – 10,000DHS