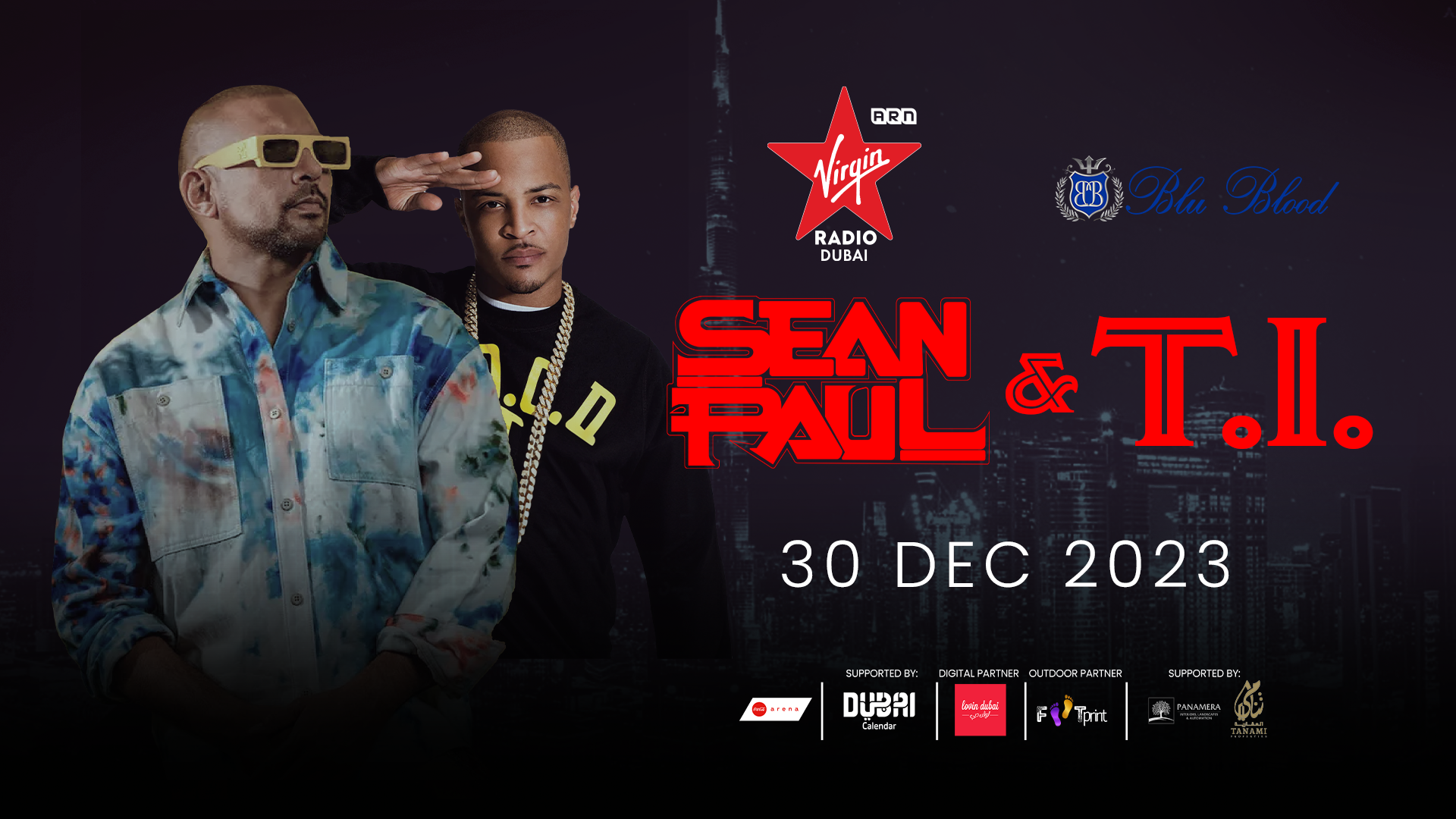 Mark your calendars & get ready for an epic night of classic hits!
Hip-hop meets dancehall as T.I & Sean Paul perform at Coca-Cola Arena on 30 December.
Promises to be an evening of non-stop beats, rhythms, and a dance floor frenzy with Sean Paul's reggae-infused hits like 'Temperature' and 'Get Busy' and T.I's signature hip hop flavour in tracks like 'Live Your Life' and 'Whatever You Like'
Sean Paul & T.I is brought to you Blu Blood and supported by Dubai Calendar
Grab your tickets before it's too late and keep it on Virgin Radio 104.4, to win your in! Don't miss this epic night!
BOOK YOUR TICKETS NOW