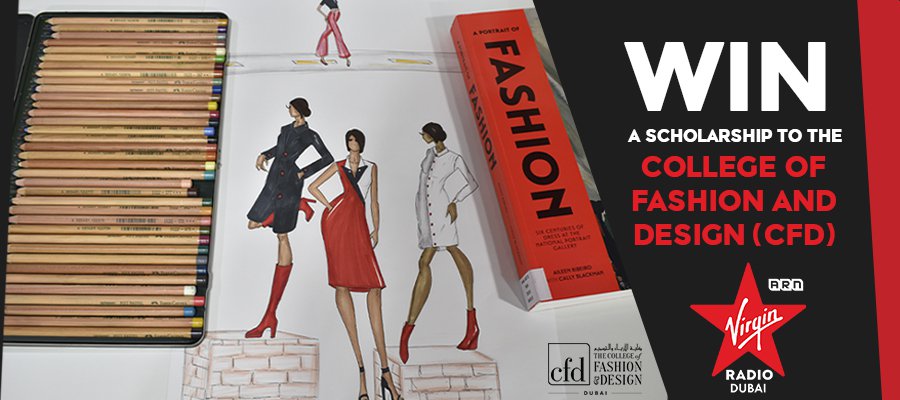 Virgin are giving a 2 year scholarships to the College of Fashion and Design, otherwise known as CFD.

Aspiring Fashionistas, we know you are not professional fashion designers YET ... .. that is the whole purpose of applying to win this scholarship with the College of Fashion and Design. To enter just sketch Maz a Baby shower outfit and show us your passion for fashion. It does not need to be a professional sketch. Check the video below as a guide.
This scholarship could shape your future and career forever. Do not worry about your drawing skills, just sketch away and upload the drawing below!



All of the finalists for this incredible prize must be available on the 2nd, 3rd and 4th of May.
THIS CONTEST IS NOW CLOSED. WINNER TO BE ANNOUNCED SOON.

More about the College of Fashion & Design (CFD)
Being the first accredited college, focusing primarily in the field of Fashion and Design, CFD aims to become the choice destination for Fashion Education in the GCC and beyond by providing all of their students with tutelage from exceptional faculty, access to state of the art facilities, international and regional exposure through industry collaborations and interaction with designers an most importantly, a safe and supportive environment.
To find out more about courses available visit https://cfd-dubai.com/
Terms & Conditions
To enter this contest, you must be a UAE resident aged between 18 to 25 years.
This prize is eligible for the 1st, 2nd and 3rd place winner selected on 2 May at the finale. It is non-transferable and there is no cash alternative.