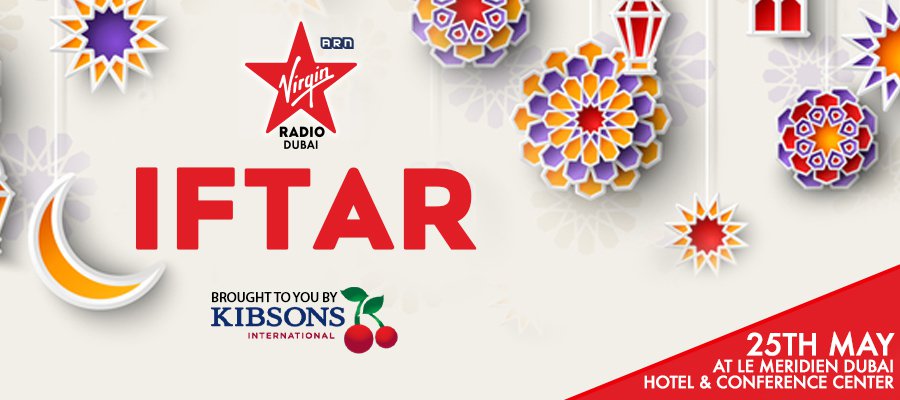 How would you like to attend the Virgin Radio Iftar on 25th May at Le Meridien Dubai Hotel & Conference Centre, Airport Road? Thanks to Kibsons you can register here to win tickets for you and your loved ones. Join the Virgin Radio team as we celebrate the holy month of Ramadan.
REGISTRATION IS CLOSED

ABOUT KIBSONS
This Ramadan, Kibsons.com is offering you 10% off our already low prices. Download the app and make healthy eating easy for your family. Kibsons.com is a family run business with the UAE community at heart. This Ramadan we are supporting many Ramadan Fridges within the UAE. To know more about Kibsons, click here.