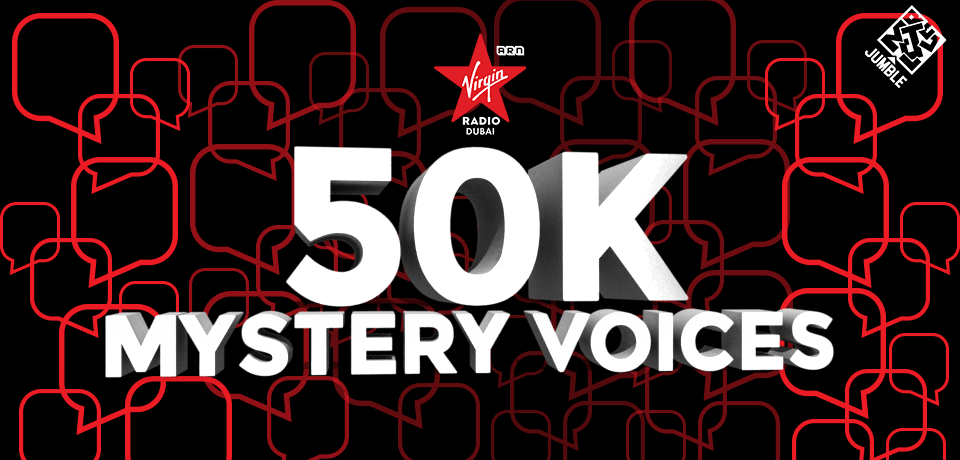 From Sunday, Virgin Radio is putting 50,000 dirhams on the line!
All you have to do is work out the five jumbled up famous voices! We reveal the voices tomorrow morning on The Kris Fade Show at 7:45am.
Virgin Radio's 50K Mystery Voices powered by Jumble. Are you ready to Jumble?