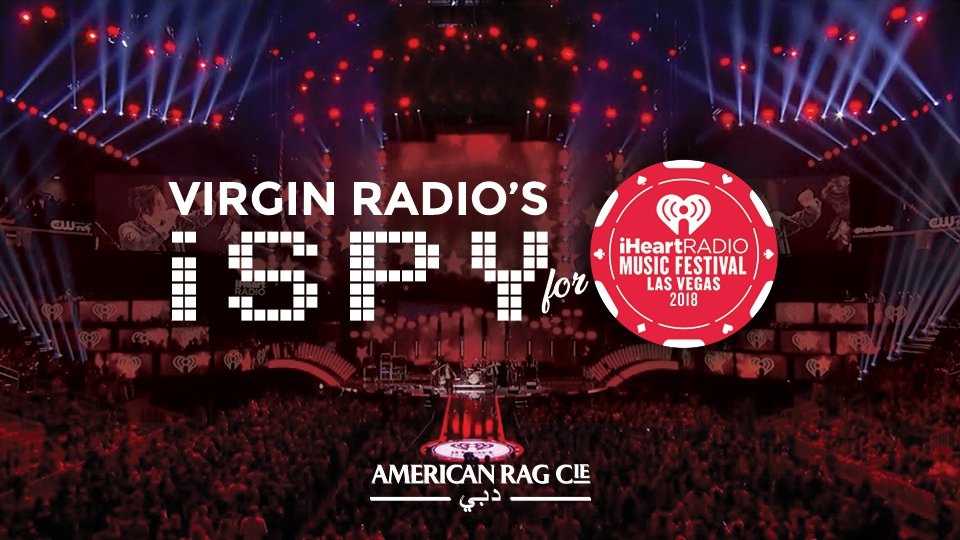 Virgin Radio and AMERICAN RAG want to hook you up to see the BIGGEST music festival in the world this side of 2018!The iHeartRadio Music Festival is happening at T-Mobile Arena in Las Vegas on September 21st and 22nd, featuring some of the hottest names in music like Imagine Dragons, Sam Smith, Shawn Mendes, Justin Timberlake, 5 Seconds of Summer and more. But first, we want to make sure you're festival ready. So, we're going to fly you and a friend down to Los Angeles and take you on a $10,000 shopping spree at AMERICAN RAG! Then you're hopping on a plane to fly to Las Vegas for two days of the biggest music festival ever!

We've got our first winner! Watch Julia's reaction on The Kris Fade Show when she heard she'd won!
This competition is now closed.
We're doing the contest all over again this week so keep listening out from 8am, 11am, 3pm and 5pm to collect the code words each day to send us the winning sentence via messenger on the free Virgin Radio app available on Google Play and the App Store. Good luck!

Terms and conditions of the contest:
Winner will receive two return economy flights from Dubai to Los Angeles, $10,000 shopping spend at American Rag in Los Angeles, hotel accommodation for five nights, return flights from Los Angeles to Las Vegas, two tickets to iHeartRadio Music Festival in Las Vegas on September 21 and 22, 2018.

Winner and accompanying travel companion are responsible for securing the required travel documents to travel to the United States of America in September 2018. This includes visa applications, related fees and any other costs to ensure entry into the United States of America.

Winner and accompanying travel companion must be residents of the UAE (with valid proof)

Winner and accompanying travel companion must be aged 18+ years

This prize is non-transferable and cannot be exchanged for cash.

By entering this competition, the participant accepts the full terms, conditions and rules of this competition and agrees to abide by these rules and any requirements.