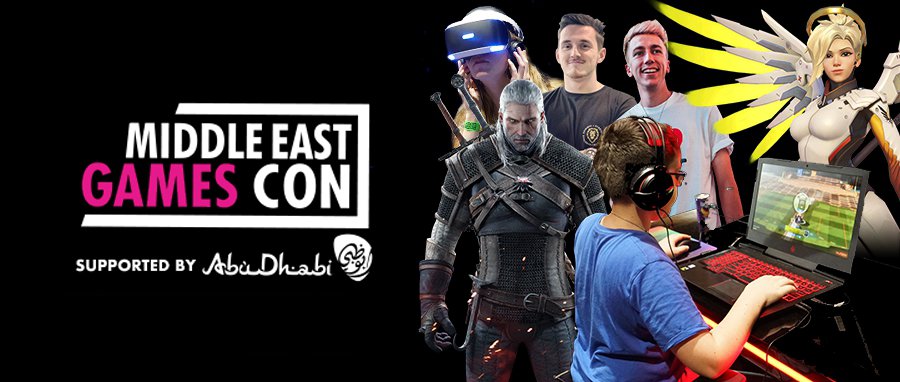 If your inner gamer is screaming to play some unreleased games, meet international YouTubers, and get involved in live tournaments of Fortnite, FIFA 19, PUBG and loads more, Middle East Games Con will be just the place for you.
Coming to ADNEC Abu Dhabi from the 25th-27th October is Abu Dhabi's premier gaming, entertainment, and anime event. With tonnes of things to do across the entire weekend. Get the opportunity to buy limited edition gaming accessories, hardware, art, collectibles and loads more, as well as meeting YouTubers Syndicate & Miniminter, and voice over arts of Geralt of Rivia (the Witchers) and Mercy from Overwatch.
Want to get involved in a weekend jampacked full of gaming, register your details below for a chance to win your tickets.
Win tickets: